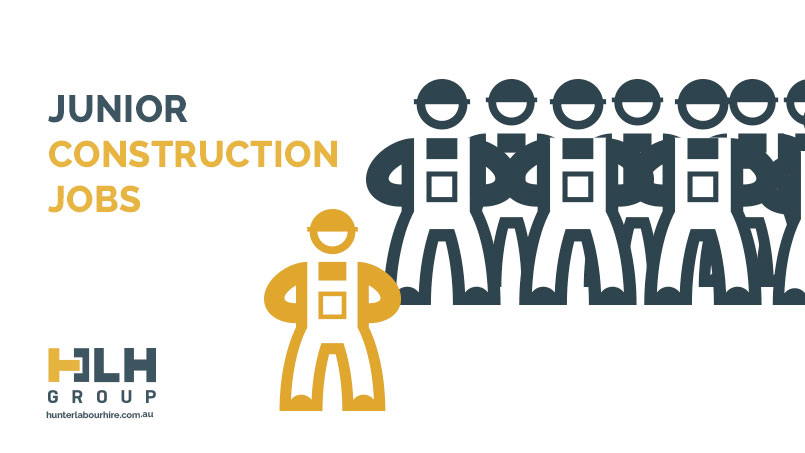 28 Oct

Junior Construction Jobs
Junior Construction Jobs Sydney
Working in construction is a skilled occupation which in most cases requires a certification or qualification of some sort. However, there are various junior level construction roles that do not require too much experience and qualifications as others. In this blog, we will outline all the junior construction jobs HLH Group has to offer and how they can benefit you in building a path in construction.
Construction Apprenticeships
The first and most common we see are construction apprenticeships which mainly comprises of the blue-collar or 'hands on' roles such as carpentry, electrical and plumbing. Apprenticeships combine on-the-job paid employment with classroom-based learning which enables people to earn while they learn and usually last 2-4 years. Apprenticeships involve a training provider such as TAFE, a training organiser such as HLH Group and a host employer in which the apprentice will work with and learn from on-site. Typically an apprentice may start as a general labourer to give them a feel for being on-site and if they like it. It also gives the host employer a chance to see what the potential apprentice is like regarding work ethic, attitude, and ability to follow instructions.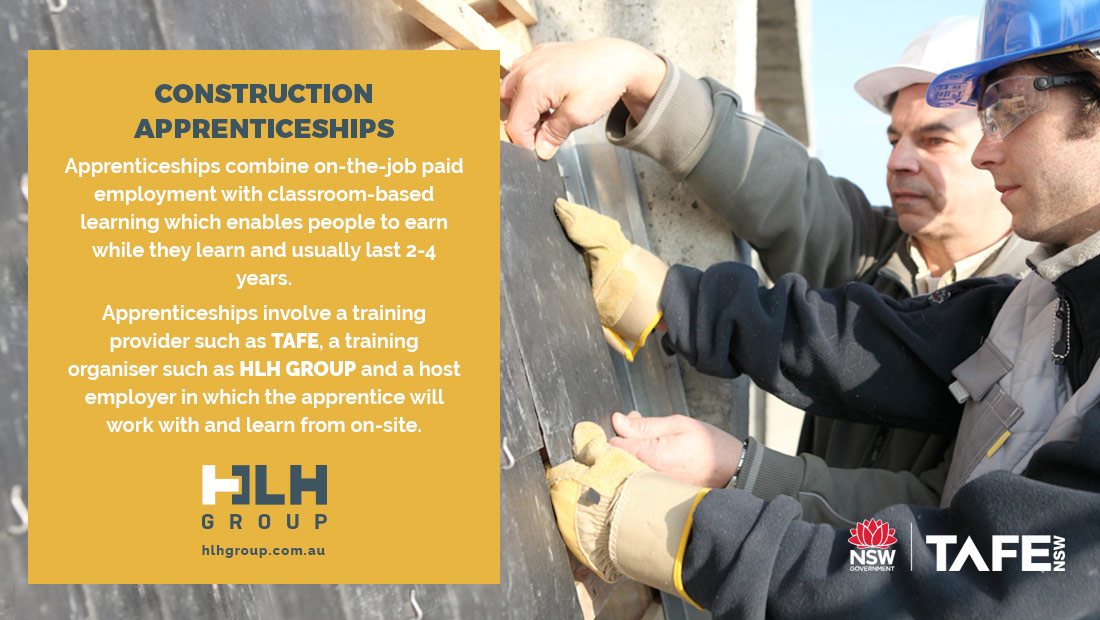 Post-University Construction Roles
Another pathway to working in construction are entry-level roles such as junior or graduate engineering, estimating and project management. These roles are typically available for people who have just completed their studies in university. They will begin with assisting senior employees in similar positions to help them gain an insight into the role and what they are expected to work towards. Experience is not required but some will certainly strengthen an applicant's chances. This may be from part-time work labouring or internships during university holidays aka STUVAC. This demonstrates enthusiasm and determination to develop your experience. Some companies offer graduate programmes that involve structured training on the job and a phased approach to attaining additional training or certification which may be required in the specified industry.
Cadetship
In addition to this, cadetships are another option that allows businesses to support students studying at a tertiary level in roles such as project coordinator, workplace health & safety officer and assistant site manager. Employers not only get a chance to support a young person in their development, but they also can trial people for potential permanent roles that they will aim to fill when the employee has completed their studies. This can also have a positive impact on the cadets' studies as they can apply their learning with experience on-site to help them gain a better understanding and relate the two to one another.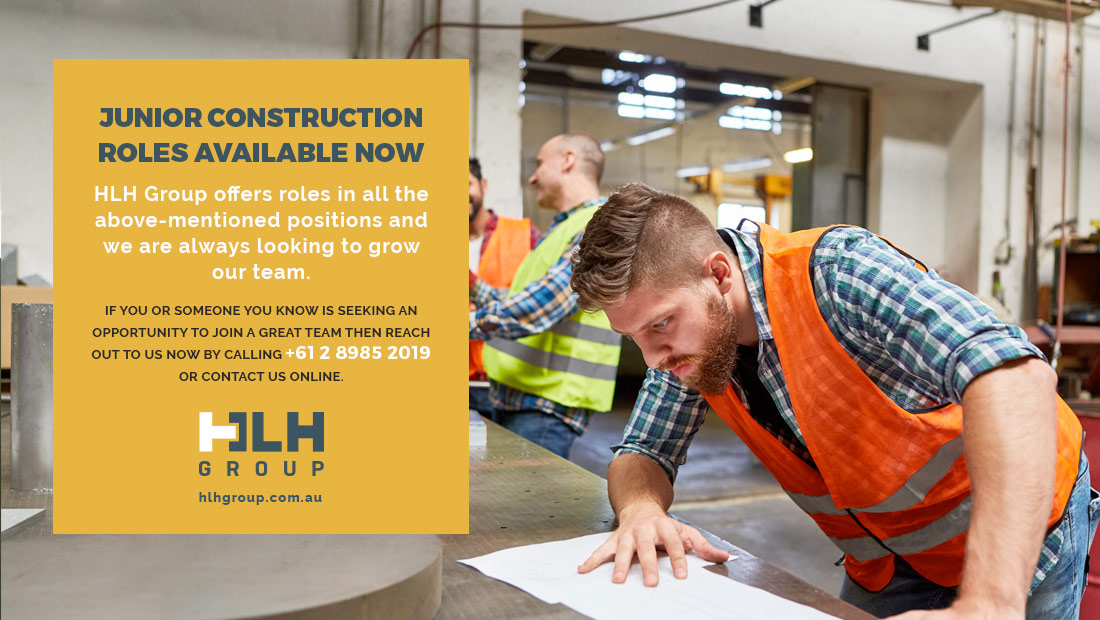 Junior Construction Roles Available Now
HLH Group offers roles in all the above-mentioned positions and we are always looking to grow our team so if you or someone you know is seeking an opportunity to join a great team then reach out to us now by calling +61 2 8985 2019 or contact us online. We offer apprenticeships in all trades in construction, landscaping, and manufacturing. We also have various white-collar roles in engineering, estimating and site management. Send us your resume and cover letter at any time or register here and one of our dedicated consultants will send you in the right direction.