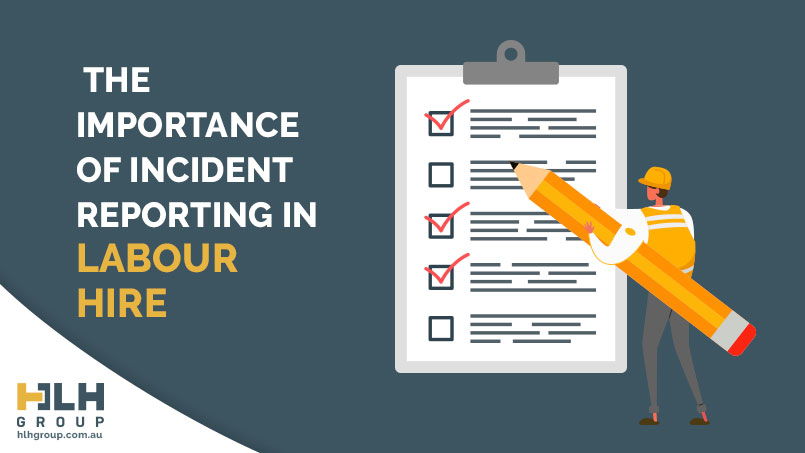 25 Aug

The Importance of Incident Reporting in Labour Hire
Labour Hire Incident Reporting
In our busy working world, there can be times when things don't quite go the way we hoped they would, and employees may end up being injured while carrying out the work that they are employed to do. This is also true in labour hire and in this post we'll highlight the importance of incident reporting in labour hire.
Incident Reporting – Not About Blame
It is important and necessary to report incidents as they occur. Reporting is not about attributing blame, but more about identifying possible workplace issues so they don't happen again.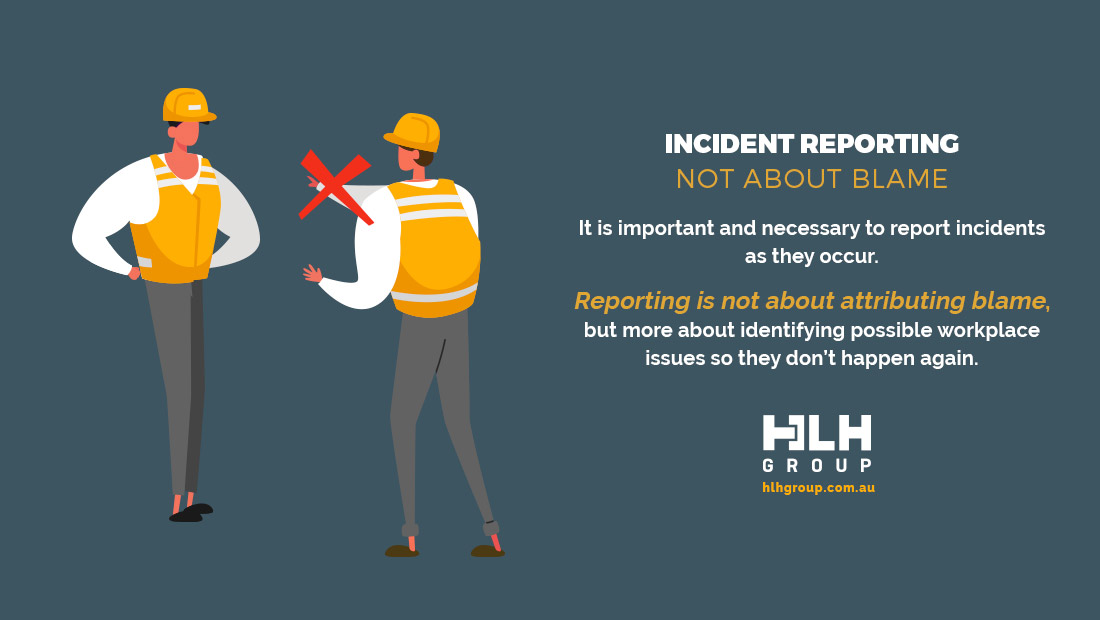 What Is Incident Reporting
Incident reporting is the process of recording worksite events, including near misses, injuries, and accidents. It entails documenting all the facts related to incidents in the workplace. Incidents are generally accidents or events that cause injuries to workers or damage to property or equipment. Additionally, incidents also cover near misses-events that have enough potential to cause harm.
Why do we need to Report Incidents?
Incidents of all sorts and sizes occur, from property damage in the workplace to accidents, injuries or illnesses. It's critical that in all workplaces staff are empowered to report incidents that happen using an incident report form. When staff report incidents, they are directly contributing to potentially preventing a future incident from happening again. It allows the organisation to properly investigate and establish checks, and procedures and implement risk controls in response to what has happened.
Importance of Incident Reporting
Generally, an incident report is a necessary process for the success of any organization's health and safety programs. Every workplace incident should be reported with immediate effect.
Thus, the significant benefits of incident reporting include:
It prevents severe accidents when safety issues are identified and fixed before they become more significant problems.
It saves time and resources that could otherwise be spent dealing with more severe accidents.
Boosts the overall well-being of every worker in the organization
Protects the organization against non-compliance issues associated with health and safety regulations.
Reporting incidents helps the organisation to keep track of the trends, and patterns and discover anomalies.
Improves other health and safety measures in the worksite, such as reporting potential hazards and risk assessments.
Creates a robust health and safety culture in the organization.
It helps the management know the significant problems in the workplace and develop improved processes and safe procedures for workers.
It assists with the return-to-work program for any injured employee.
What Happens when you don't Report Incidents?
If you don't report incidents that happen, the same type of incident might happen again. The opportunity to analyse what happened, how, why, what could have stopped it and the root causes and factors involved are all lost if the full details of the incident are not recorded. It also hinders any medical treatment that may be needed at the time of the incident or in the future if the injury may be reoccurring. No matter how small an incident is, everything should be reported. The small stuff can prevent the big stuff from happening!
Each state and territory have mandatory requirements when it comes to reporting "notifiable incidents" please see the NSW's respective legislation and the requirements.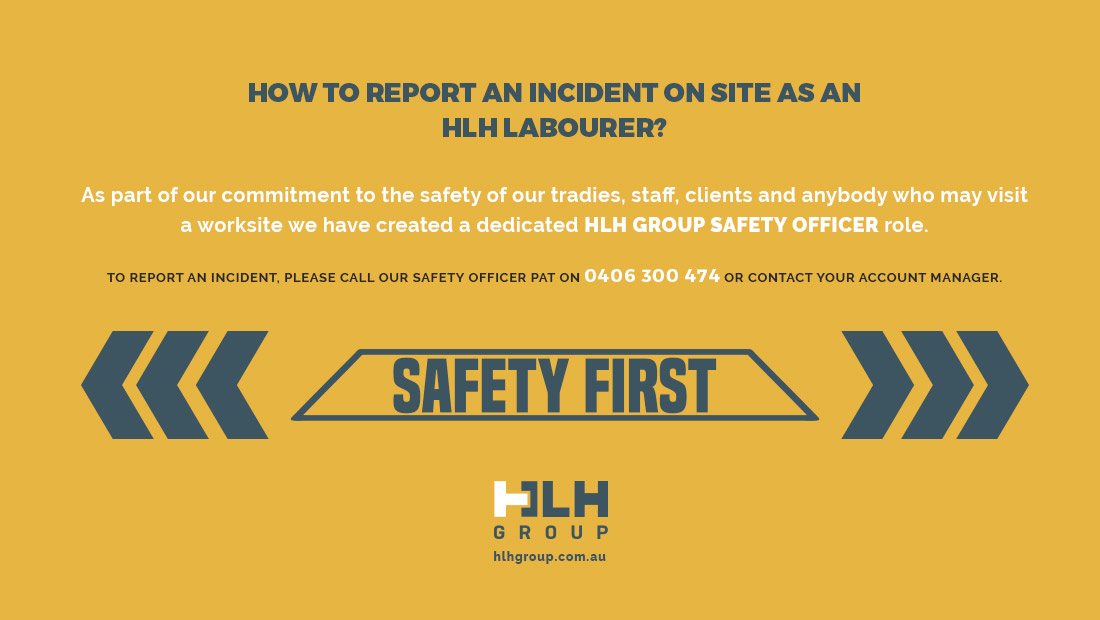 How to Report an Incident on Site as an HLH Labourer?
As part of our commitment to the safety of our tradies, staff, clients and anybody who may visit a worksite we have created a dedicated HLH Group Safety Officer role. Pat joined the team in early 2022 and is focused on fostering a health and safety culture that permeates all parts of our business. The ultimate goal of our safety officer is that we can create and preserve a safe, compliant and productive work environment.
To report an incident, please call Pat on 0406 300 474 or your account manager.