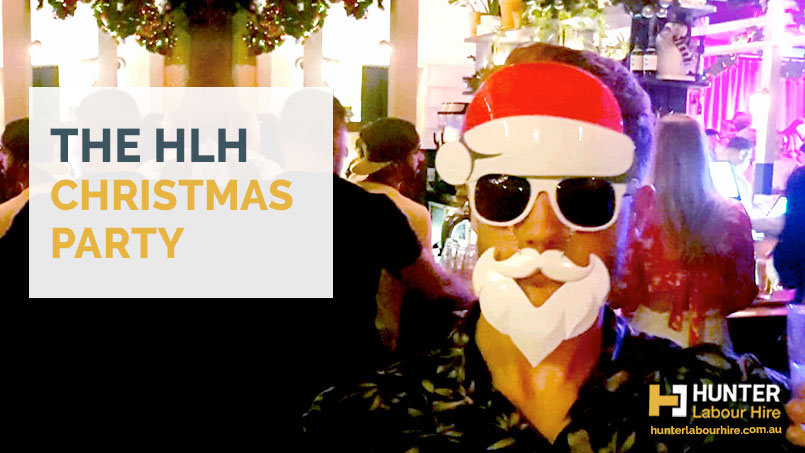 17 Dec

The HLH Christmas Party
The 2019 HLH Christmas Party
With the end of 2019 fast approaching, last weekend we celebrated another successful year with the workers that have helped Hunter Labour Hire build our reputation as Sydney's best labour hire firm. Without our staff on site, we would not be able to provide the quality, reliable service to our clients that they have become accustomed to. Hosting the annual event is our opportunity to thank each and every worker for their hard work throughout the year.
The Hunter Labour Hire Bowls Tournament!
The Hunter Labour Hire workers party set its course to the Bondi Bowling Club with over 70 workers attending an afternoon full of laughs, bowls and beers. The bowls allowed some of our workers to test themselves against their colleagues and our account managers to be crowned Hunter Labour Hire Bowls Champion. For those that arrived early treated themselves to a couple schooners imported from the east coast of Australia, whilst those playing catch up opted for Jacob's Creek Sauvignon Blanc. With the entire RSVP list arriving by 5 pm it was time to kick off the Hunter Labour Hire Bowls Tournament. It was made evident quickly that although we can supply quality labour hire workers, supplying quality bowls players was a bit more challenging. After some hard-fought rounds of bowls there could be only one winner and this year our Scottish plumber Lewis Davidson took the title. Following the conclusion of the bowls it was time for some food and drinks and to catch up with some familiar faces we had not seen in a while. We were gifted with beer battered barramundi, gourmet sausage rolls and flaming hot chicken wings.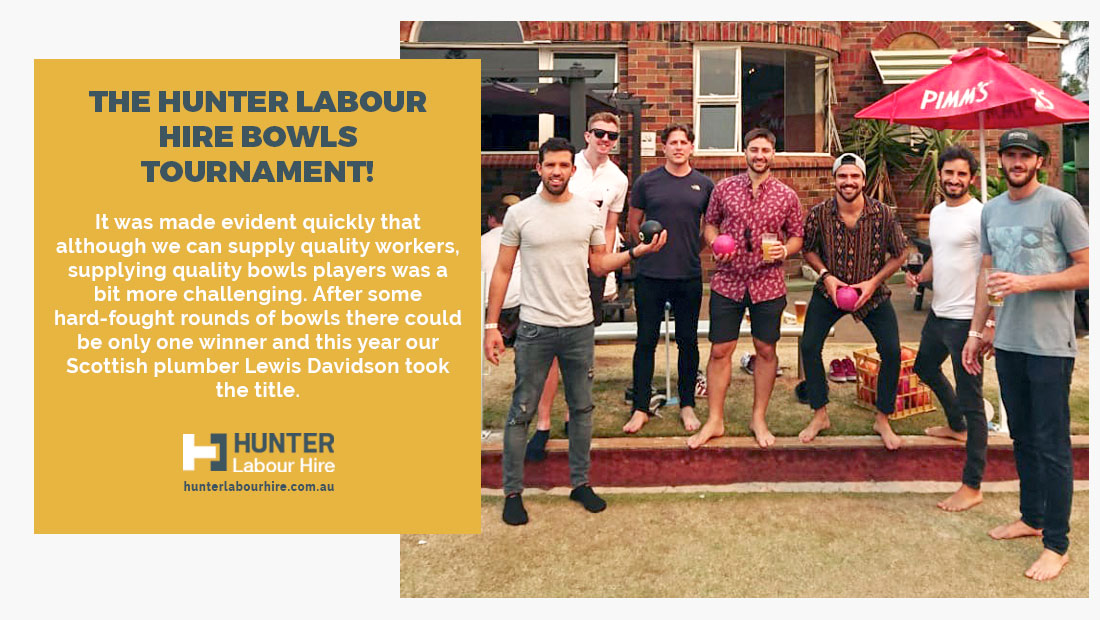 Testing The Dancing Skills
Next up on the night was a quick taxi to The Golden Sheaf in Double Bay where it was time to see if our dancing skills were any better than our bowling. They weren't. Unfortunately, the ability to use a jacksaw, hang a door or wire a light does not help when it comes to throwing down some shapes. Safe to say, unlike business of the year awards, we will not be winning any dance competitions any time soon.
Sunday Recovery Before Work On Monday
As the night wore on the next stop for the last few standing was to Churchills sports Bar in time for the overnight EPL football. With the night ending and the sun coming up it was finally time to call it quits and get home for a lazy Sunday recovering and getting ready for work again on Monday.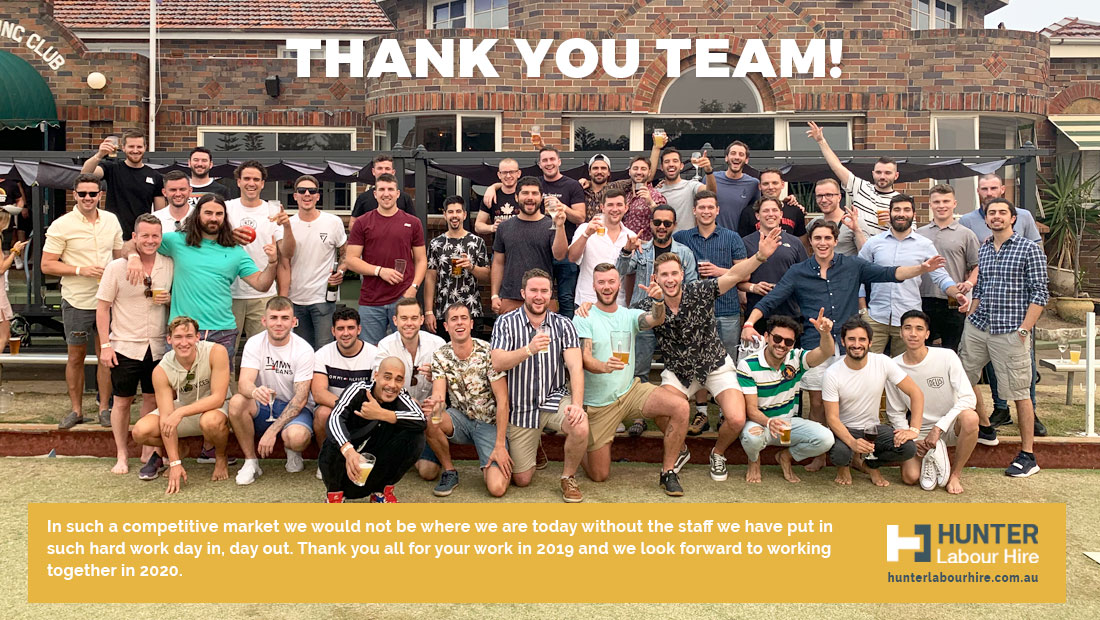 Thank You Team!
In such a competitive market we would not be where we are today without the staff we have put in such hard work day in, day out. Thank you all for your work in 2019 and we look forward to working together in 2020.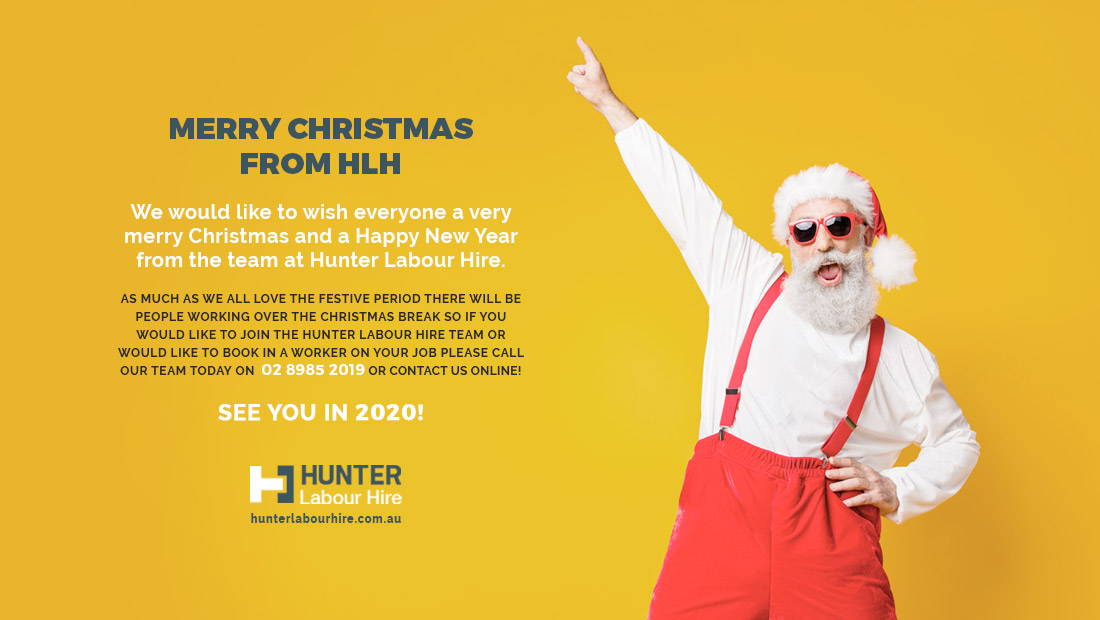 Merry Christmas From HLH
We would also like to use this blog update to wish everyone a very merry Christmas and a Happy New Year from the team at Hunter Labour Hire. As much as we all love the festive period there will be people working over the Christmas break. If you would like to join the Hunter Labour Hire team or would like to book in a worker on your job please call our team today on 02 8985 2019 or contact us online!