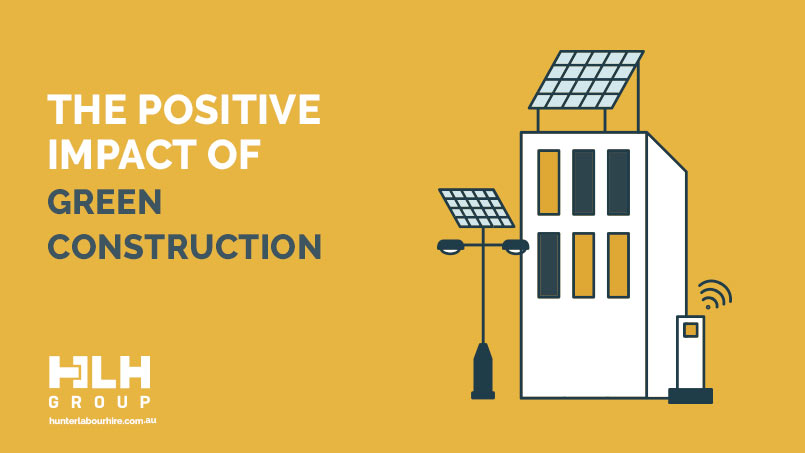 09 Apr

The Positive Impact of Green Construction
The Rise of Green Construction
Over the course of the last centuries construction throughout the world has gone through massive changes. From the start of the industrial revolution in 1760, there have been rapid developments in construction, industry, warfare, culture, science, and innovation to name a few. New construction materials and mass production of products centred on convenience have made life increasingly easy, however, until recently humans have only begun to understand the environmental impact of these techniques and how they damage the planet. With mass protests around the world against Climate Change and Global Warming and a new focus on recycling and building a sustainable future, Green Construction is now more important than ever.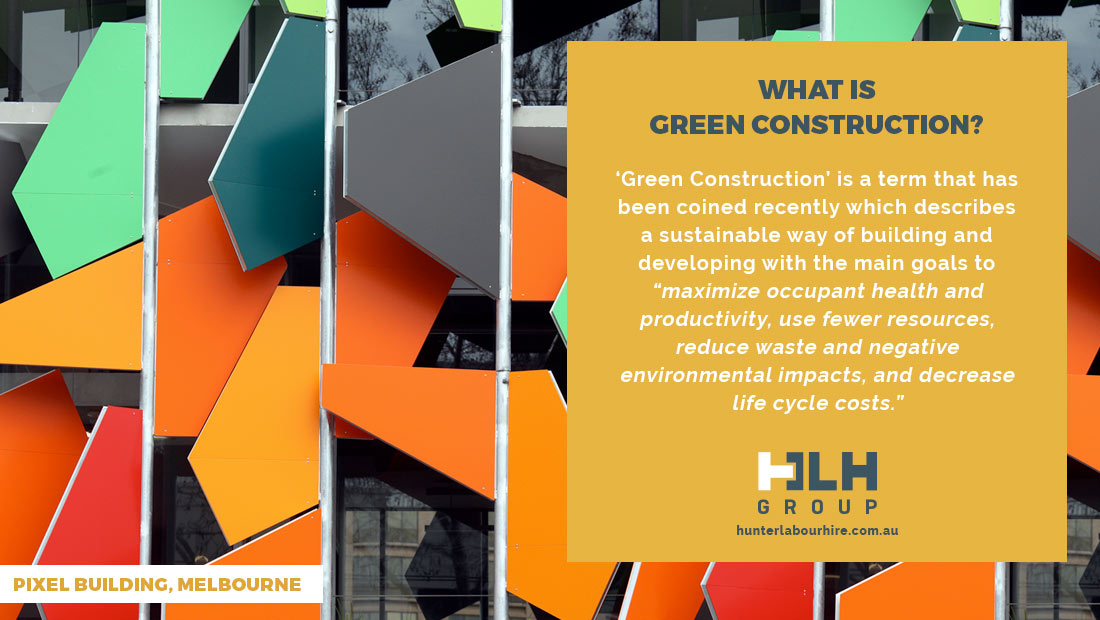 What Is Green Construction?
'Green Construction' is a term that has been coined recently which describes a sustainable way of building and developing with the main goals to "maximize occupant health and productivity, use fewer resources, reduce waste and negative environmental impacts, and decrease life cycle costs."[1]
The building industry has massive potential for reducing greenhouse gas emissions compared to many other sectors which contribute to emissions such as transport. For example, choosing to use a material with a lower carbon footprint such as bamboo, over plastic.
Cutting Edge Green Building Examples
One example of a cutting edge Green Building on our soil is the Pixel Building in Melbourne. Opened in 2010, The Pixel Building was Australia's first carbon-neutral building meaning that all water and power is generated on-site, with rainwater collected on the roof and wind turbines that generate power. Another Australian building leading the way in green construction is the One Central Park building, a mixed-use, dual high-rise building located in the suburb of Chippendale in Sydney. Sporting incredible gardens with over 250 species of plants on the buildings façade, the One Central Park uses 25% less energy than a typical structure of similar dimensions.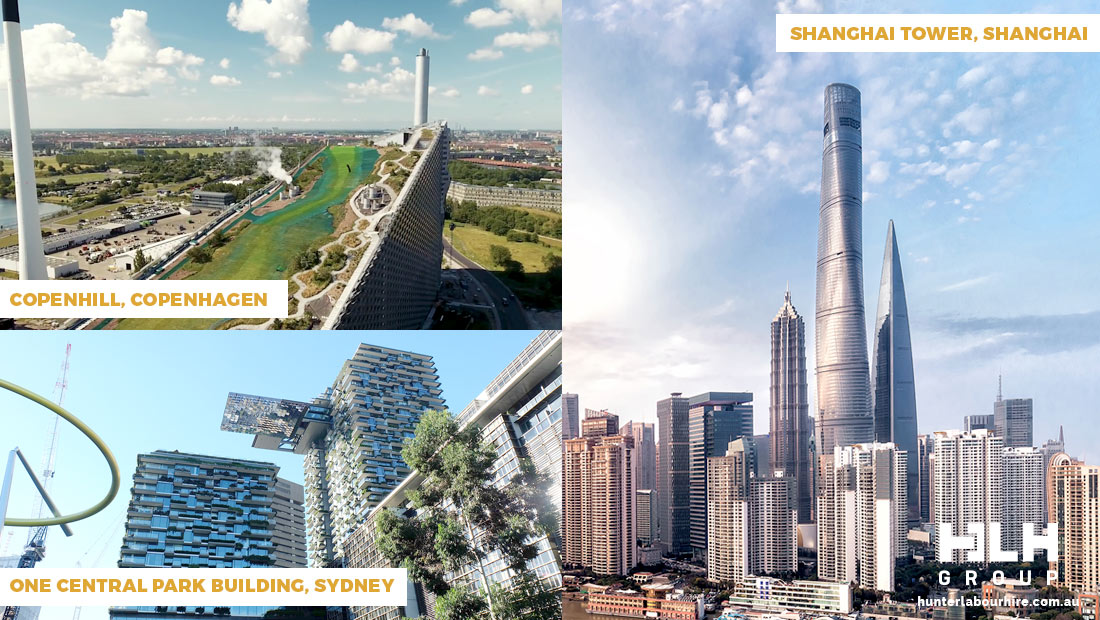 Moving across the pond, we have buildings such as Shanghai Tower – the worlds second tallest building equipped with renewable energy features which help keep the running cost of the massive tower low. The Danish however might claim to have the most impressive green building with the CopenHill building. A waste-to-energy facility that doubles up as a sports centre. Not only does the CopenHill provide a place to ski, snowboard and rock-climb, but it also provides renewable electricity and power over 100,000 surrounding houses.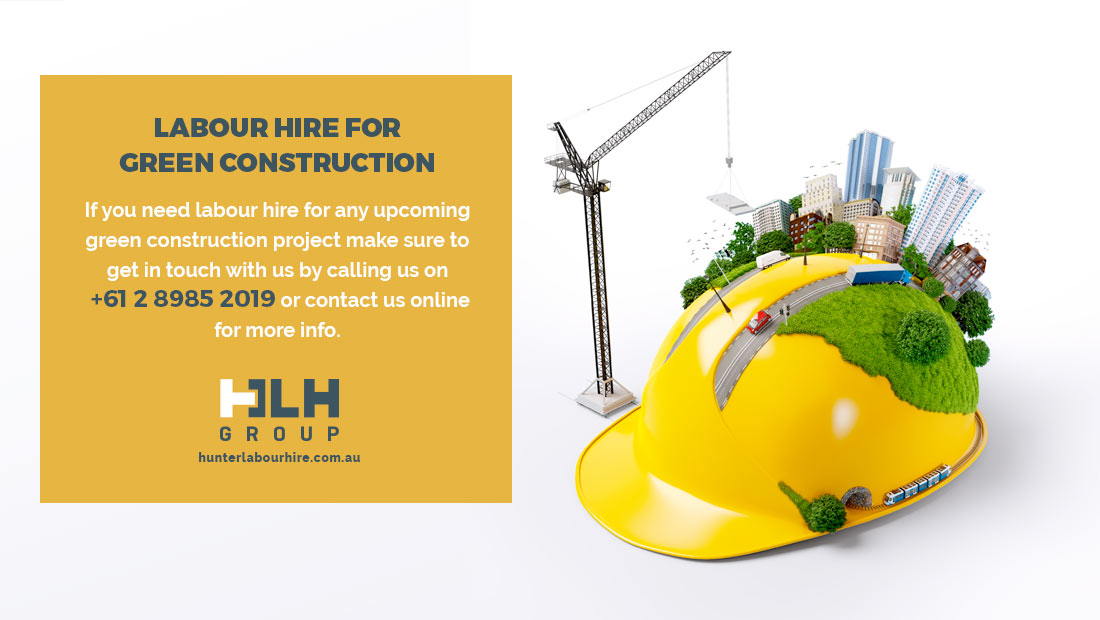 Green Construction to Lower Greenhouse Gas Emissions
As the world slowly begins to understand how the way we develop, manufacture and consume resources negatively impact the environment and subsequent consequences, green construction has never been more important. Lowering greenhouse gas emissions and reducing our carbon footprint is crucial if we want to enjoy the planet in the capacity that we want and green construction will be a massive part of this for many years to come.
If you need labour hire for any upcoming green construction project make sure to get in touch with us by calling us on +61 2 8985 2019 or contact us online for more info.
[1] Dozr