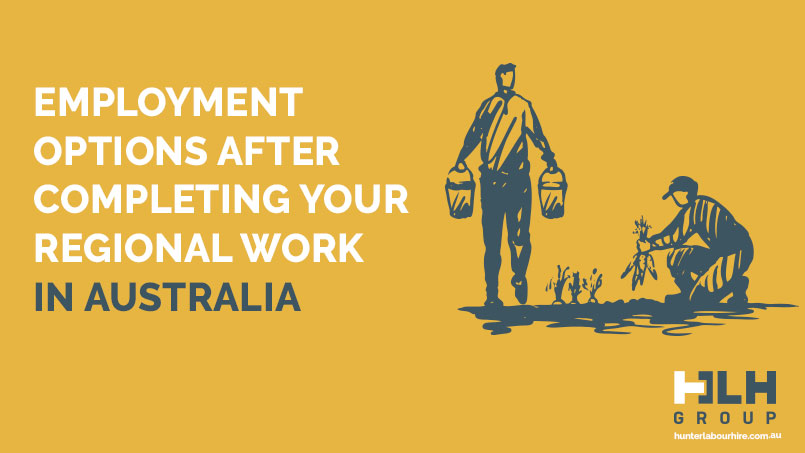 19 May

Employment Options After Completing Your Regional Work in Australia
Employment Options After Your Regional Work in Australia
Many travellers that embark on their regional work in Australia experience their first taste of physical work and therefore dread the thought of it. What some do not realise is that this kind of work can be much more beneficial to them than they think. From sitting in a cosy office with beers in the fridge and table tennis tables to picking fruit while keeping an eye out for snakes and spiders – it can be quite a change for some people. Although this may be an emotional roller coaster for some, there are some great benefits to outdoor physical work such as fresh air and being more active with frequent movement which contributes to improving both physical and mental health.
Types of Regional Work in Australia
The type of work applicable can vary as it is down to the location the work is based. People can conduct their regular day-to-day jobs such as nursing or hospitality, but the ones set out by the Australian Department of Immigration are agriculture, construction, forestry, marine and mining. The most common and easiest source are fruit picking, dairy farming, and mining. The skills and experience gained from this kind of work are invaluable to workers, even though they may not appreciate it. Heavy lifting, cleaning up and moving materials are some of the everyday typical tasks required to be done. This is no different to general construction labouring. These skills are in high demand in Australia today as the number of international travellers has reduced due to Covid-19 which mean the construction industry is experiencing a shortage of workers.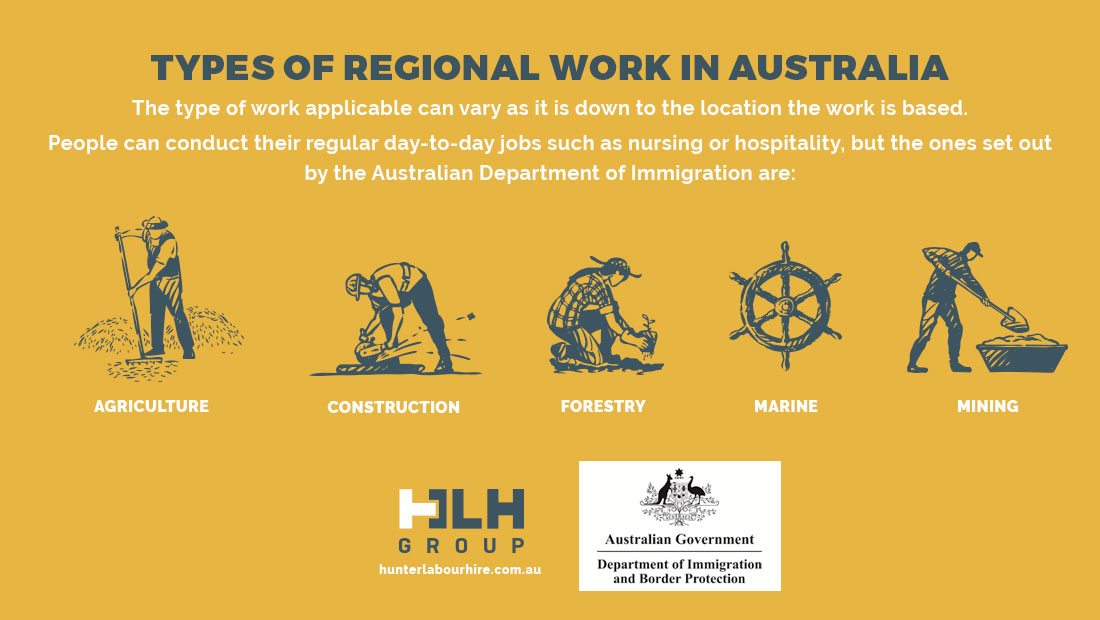 Benefits of Regional Work in Australia
People do not realise this experience gained doing regional work in Australia can lead to a gateway to kickstarting a role in construction. A lot of our work we offer here at HLH Group comes down to physical labour and a hard-working, committed attitude. Our hours are much more suited to having an enjoyable time here in Australia as most workday hours run from 7:00am until 3:30pm with breaks included. Some regional jobs require long hours with no days off while sometimes people are rained off on jobs that delays their 88-day sign-off required to apply for another visa.
Labour Hire After Regional Work
The labour hire rates we pay at HLH Group are in line with the construction industry award with travel and meal allowance provided when applicable. If someone has proven themselves to carry out their assigned regional work for three to six months, then we can strongly consider them for many of our jobs that they can apply their newfound skillset to. We have a range of general, landscape and skilled labouring available at present and always looking to bolster our team. We do a 'refer a friend' program whereby we offer $100 Westfield vouchers when the referred candidate lasts two weeks. Our work is casual which means we can keep workers busy one to five days per week depending on your availability.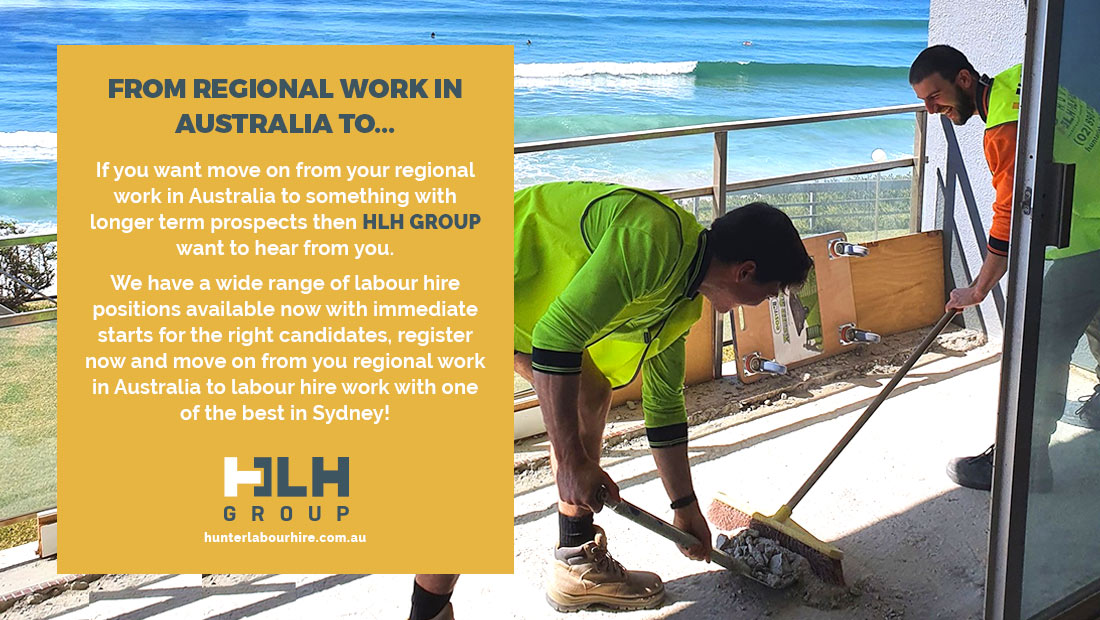 From Regional Work in Australia to…
Ultimately, for a lot of people, regional work in Australia is the baptism of fire they needed to appreciate (and maybe even enjoy!) physical work. Fresh air, warm weather and scenic views can go a long way to soothing muscles, especially when coupled with a nice pay check. If you want move on from your regional work in Australia to something with longer term prospects then HLH Group want to hear from you. We have a wide range of labour hire positions available now with immediate starts for the right candidates, register now and move on from you regional work in Australia to labour hire work with one of the best in Sydney!