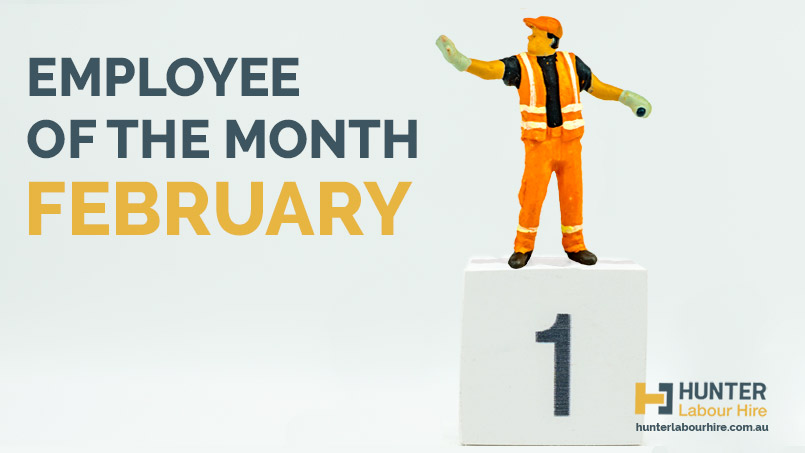 09 Mar

Employee of the Month – February 2019
Exceptional Labour Hire Staff
We had a very strong start to the year and February continued in the same vein. This is of course in no doubt down to the hard work of our on-site staff. We have supplied many exceptional workers and labour hire to construction companies throughout the month of February with many receiving excellent feedback from our clients. However there can only be one winner, our employee of the month for February has been awarded to our long-term employee, Joffrey Bonnaire.
Glowing Reports from Clients
Joff has worked with us for on a variety of assignments since March 2018. He has worked as a general labourer with commercial builders, facility management companies assisting with maintenance and even worked as a scaffold labourer. On each job he has equipped himself with the right attitude and consistently gets glowing reports from site!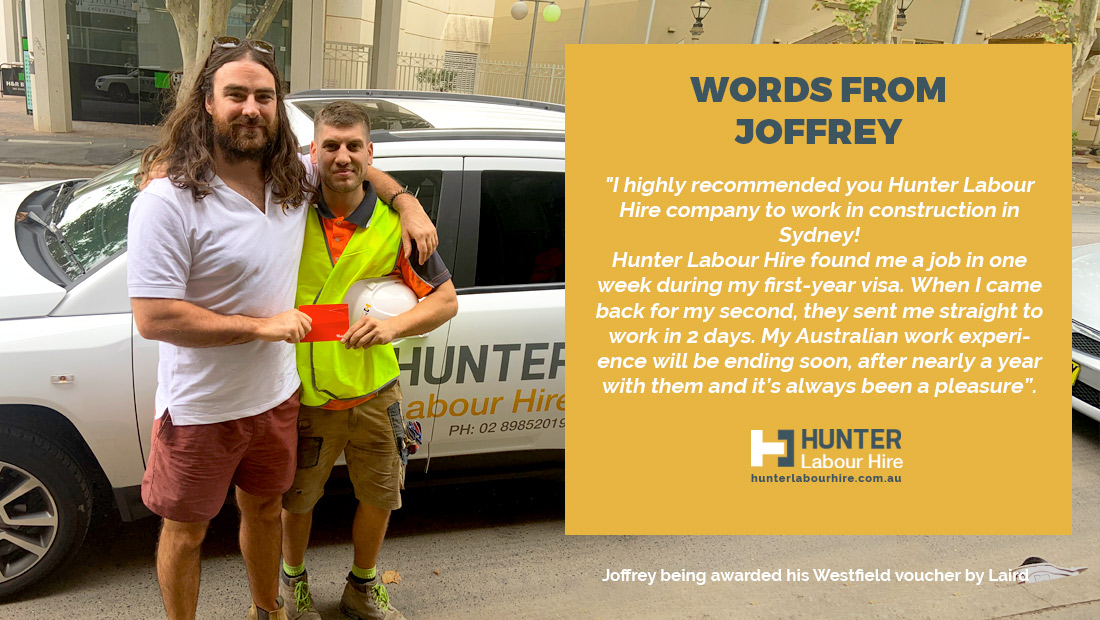 Words from Joffrey
So, what does the recipient of the Employee of the Month for February have to say about working with HLH? Find out below!

"I highly recommended you Hunter Labour Hire company to work in construction in Sydney!
Hunter Labour Hire found me a job in one week during my first-year visa. When I came back for my second, they sent me straight to work in 2 days. My Australian work experience will be ending soon, after nearly a year with them and it's always been a pleasure.
I want to mention one gentleman Laird (you can also count on Nigel and Joe for sure). He is always ready to help, reliable, and available at any moments. He tries to do his best for you and find you work. I really enjoy working with him.
I never have a delayed payment. It was always on my bank account every Thursday. Always on time and right.
I am glad to get an award for the "employee of the month". That was great and kind. I really appreciated this company and I won't forget my working experience in Sydney. It was a wonderful co-operation.
Thanks for Everything"
Testimonial from Joffrey's Boss
As we've said before it's always easy for us to wax lyrical about how great we think our labour hire staff are but it's when you get client feedback that you really how good (or otherwise) someone is. Joffrey has been placed in his most recent role for 5 months and here is what his current boss Luke has to say about him:
"Joffrey has been working for us for quite a while… In his time there he has always been punctual and is more than happy to work overtime to get the job done which in our industry is a big plus.
No matter what job I give Joffrey he is always up for the challenge and always gets a great result. He is an asset to Hunter Labour Hire as it is guys like him which keep us using you.. I always have the time for Joffrey as he is always available when I need him.
On a personal level he has been at my house and gone to dinner with my family and we have all enjoyed his company.
If work was to ever dry up I would always keep Joffrey as my last man as he is a reliable worker and someone I can't trust to get jobs done '
Unfortunately, he is leaving soon, and it will be very hard to replace a guy of that calibre.
When we were under the pump over the Christmas break, he and one of our full time guys were the only ones to put their hand up to work it which I greatly appreciated.
No matter who I put him with to work I have heard nothing but positive comments about him.
As someone that does the more technical side of my company, I am more than happy, and also safe as our job fits into the high risk work industry, to have Joffrey working beside me".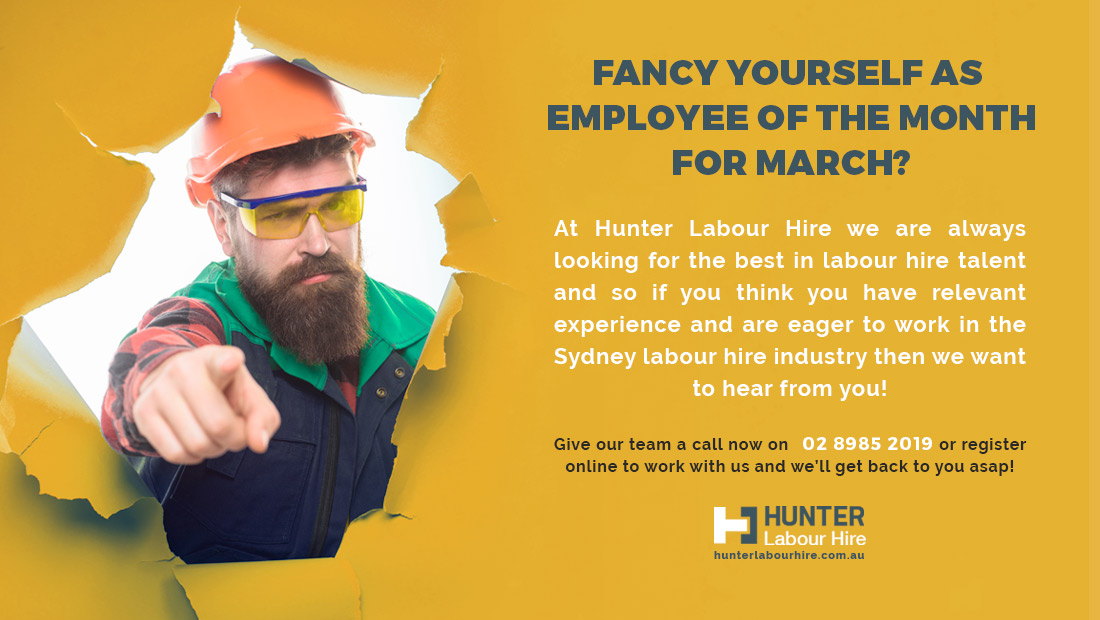 Fancy yourself as Employee of the Month for March?
At Hunter Labour Hire we are always looking for the best in labour hire talent and so if you think you have relevant experience and are eager to work in the Sydney labour hire industry then we want to hear from you! Give our team a call now on 02 8985 2019 or register online to work with us and we'll get back to you asap!