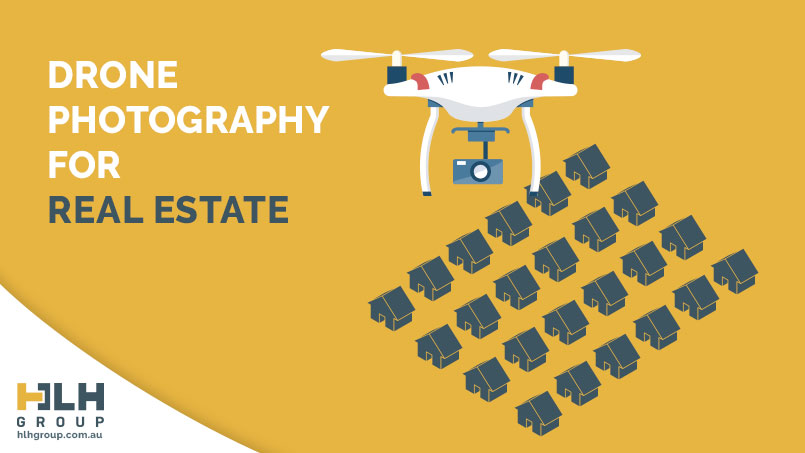 14 May

Drone Photography for Real Estate
Drone Photography in Real Estate
There is no secret at all that the construction and real estate industry is a growing lucrative market in Australia now. Currently, Australia is experiencing a building boom, which has seen the cost of skilled trades and labour hire increase by 5.2 per cent, and the price of materials increase by 8 per cent. So what does this mean? There is a lot of competition when it comes to buying and selling newly built or renovated properties especially in the crammed city of Sydney, NSW and that's where drone photography for real estate can be useful. Read on to find out why.
A Growing Trend in Real Estate
A trend we have observed is many sellers and real estate agents are looking outside the box and from a different angle to help sell their property for the best possible price. A method that is frequently used by the real estate industry is aerial drone photography. Drones can provide aerial top shots of the property area size and the surrounding regions. The highly wanted airborne shot provides the opportunity for an expansive picture for potential buyers of what life in their new home could look like. According to research conducted by MLS statistics, homes listed with aerial images sold 68% faster than homes that used standard images alone.

The Advantages of Using Aerial Drone Photography in Real Estate
#1 – Paint the Bigger Picture
Buyers want to know every little detail about the property they are purchasing, which is understandable given how expensive Sydney's housing market has become. Our aerial drone images will allow buyers to view their surroundings more clearly rather than on the ground or from a satellite view. The more information and images you can provide on your Real Estate website the better. Having all the necessary details on one page will keep potential buyers on the Real Estate website for longer. More thought = higher chance of purchase.
#2 – Unique Perspective
Aerial photography is a popular way to showcase property from a unique perspective that would otherwise not be possible to see from the ground. Drone technology can bring many different aspects into focus, such as neighbourhood, parklands, views, size of land, etc. In recent years, aerial drone photography has found an increasingly important place in the marketing arsenal of many Real Estate agencies due to its innovative ability to capture remarkable images. If you're not using drone images and video within your property listing or Real Estate webpage, then you are losing out to your competitors already.
#3 – Generate New Business
Capturing images from this creative perspective can be used to wow prospective clients and impress potential investors. In the world of property and real estate, this has been proven very effective when targeting niche markets such as buyers of waterfront property, luxury homes, etc. I mean after all, if you want to attract these million-dollar properties and buyers you must have it all.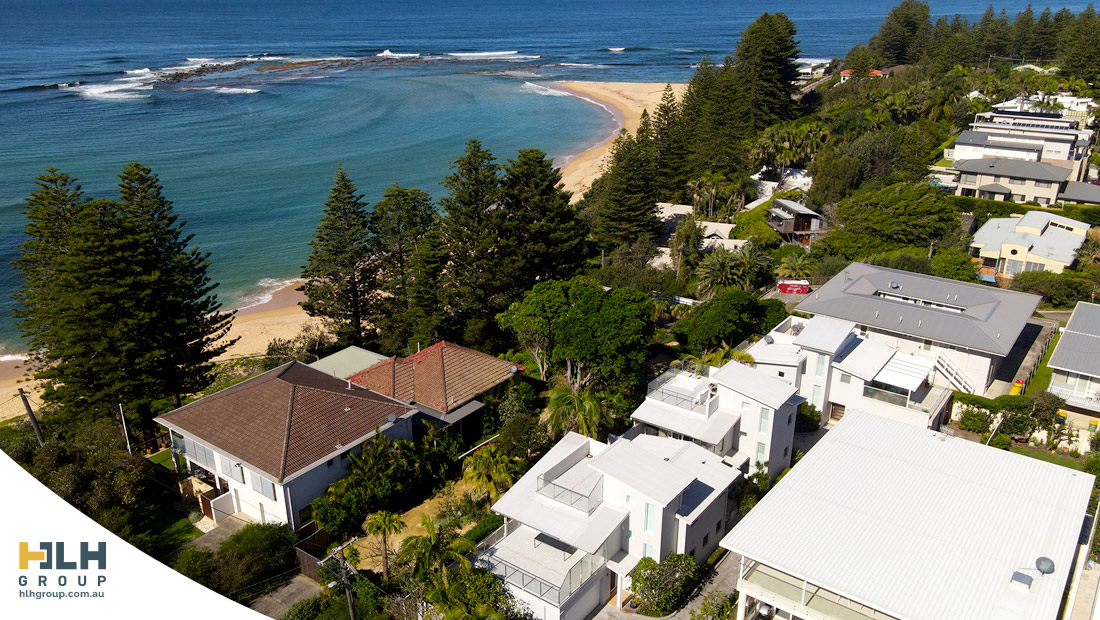 #4 – Quick Turnaround
Much like the construction industry, real estate agencies are continuously inundated with work and always racing to meet tight deadlines. This is where our drone photography services excel. At HLH Marketing, we have extremely quick project turnarounds. Depending on how busy our drone shoot schedule is, we can return images within 48 hours and video packages within 5 days. We pride ourselves on these efficient lead times so you can focus on the main elements of the Real Estate listing leaving the marketing extras to us.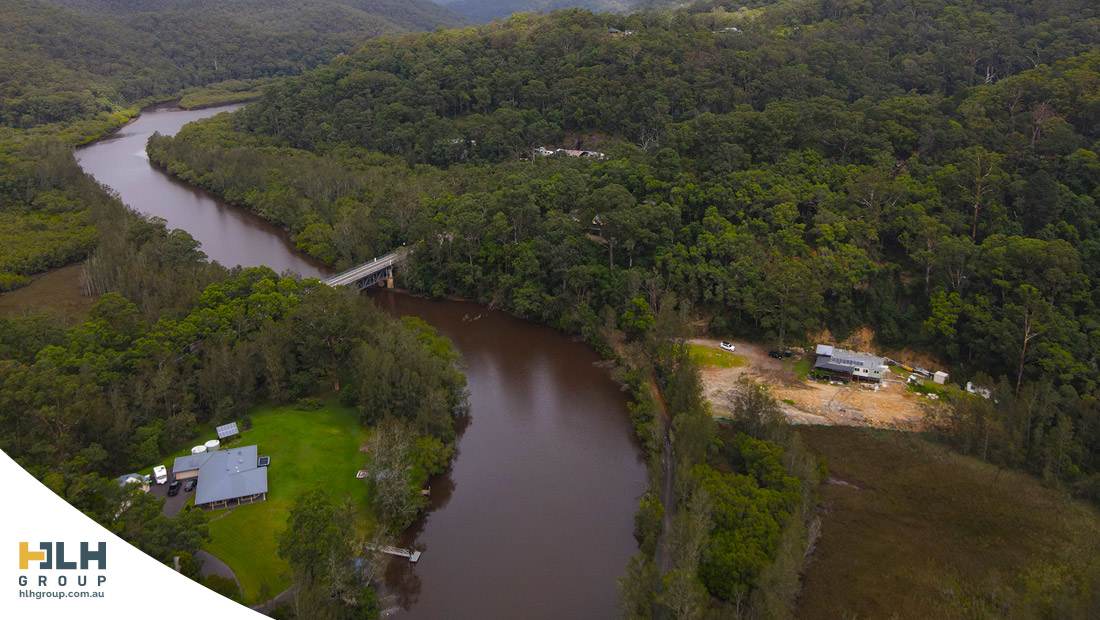 #5 – Cost-Effective
20 years ago, if you wanted to take aerial images for your property it would cost you around 100x the cost it does now which would blow the real estate budget out of the park. Hiring a pilot, helicopter, high-quality camera and photographer adds up. The worst part is after all that money invested you are still left with an image or video of worse quality than the one most drone services can provide. Technology has advanced and so must you. We have multiple aerial drone packages to ensure our services are within your marketing budget.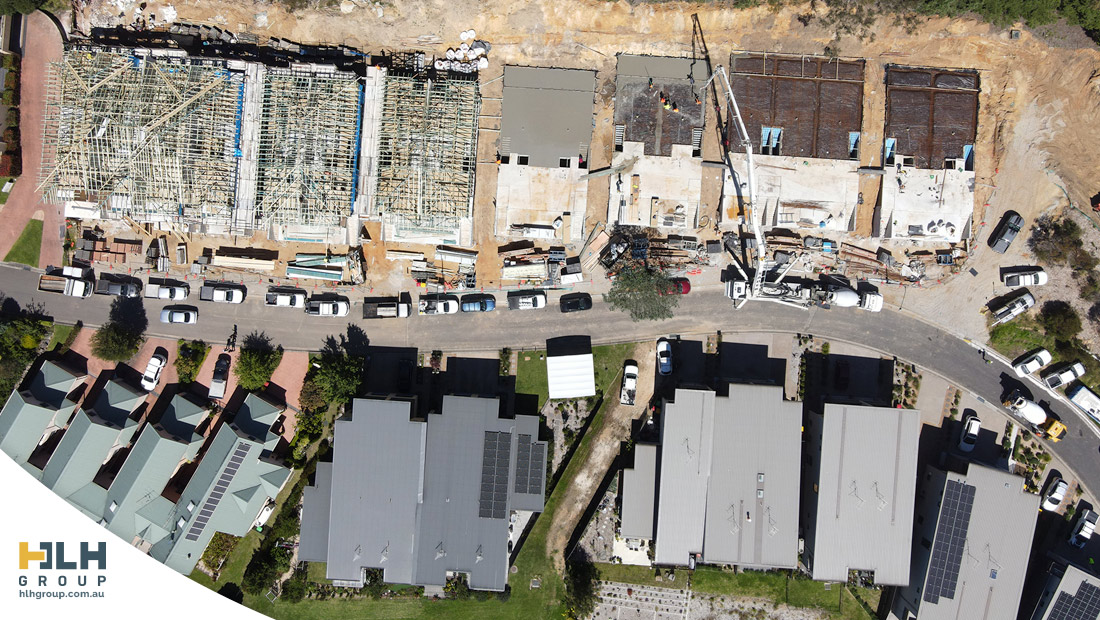 #6 – Accurate Scale & Proportions
Last but not least, drone technology allows you to capture accurate portrayals of the property's size and proportion. A new and creative way of marketing your property to potential buyers. The aerial drone media will be beneficial for comparing features on different sides of the property such as terrain and public areas. Side by side comparisons has never been easier. Want to see how big the property is compared to nearby properties? Drone photography is your answer.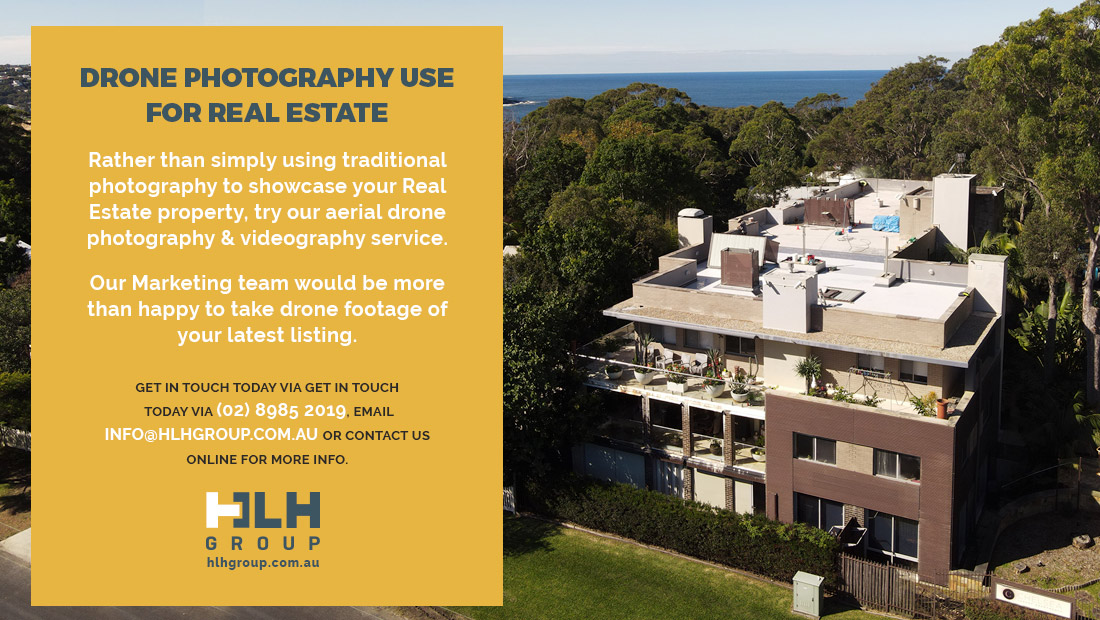 Drone Photography Use for Real Estate
Well, that's it, all the benefits of using drones in the Real Estate industry. Rather than simply using traditional photography to showcase your Real Estate property, try our aerial drone photography & videography service. Our Marketing team would be more than happy to take drone footage of your latest listing. Get in touch today via (02) 8985 2019, email info@hlhgroup.com.au or contact us online for more info.