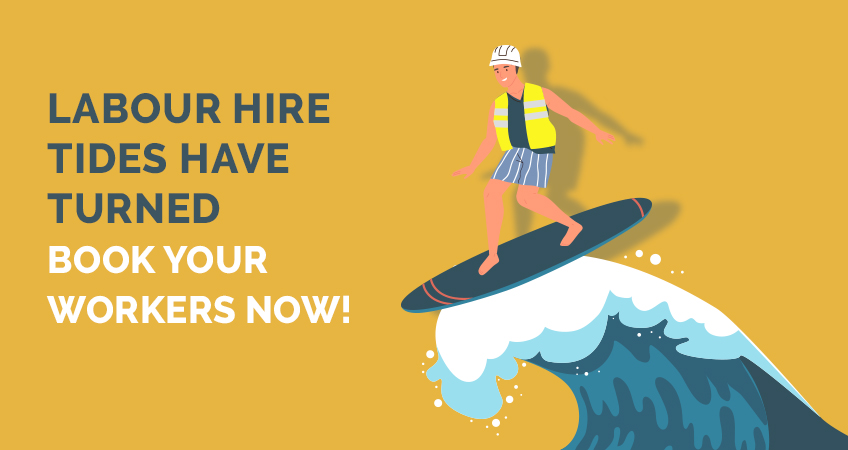 19 Nov

Labour Hire Tides Have Turned – Book Your Workers Now!
The Moment The Construction Industry Was Waiting For
Ladies & Gentleman, the moment the construction industry has been waiting for has arrived and the tides have turned. With the Australian weather heating up and beaches getting more and more crowded, overseas travellers are turning to the land Down Under as their #1 working holiday destination. Over the last two months, we have seen a strong increase in international workers arriving and ready to work in construction. This is a positive and needed change as Australia has had a labour hire shortage over the last two years that has negatively impacted all industries.
The Labour Hire Christmas Rush
We've supplied workers to construction companies since 2015 and there is always one common occurrence every year – THE CHRISTMAS RUSH. Construction companies rush to meet the strict Christmas deadlines promised to their clients. So, they turn to labour hire as a solution to help provide an extra set of hands to help complete their project on time and within budget.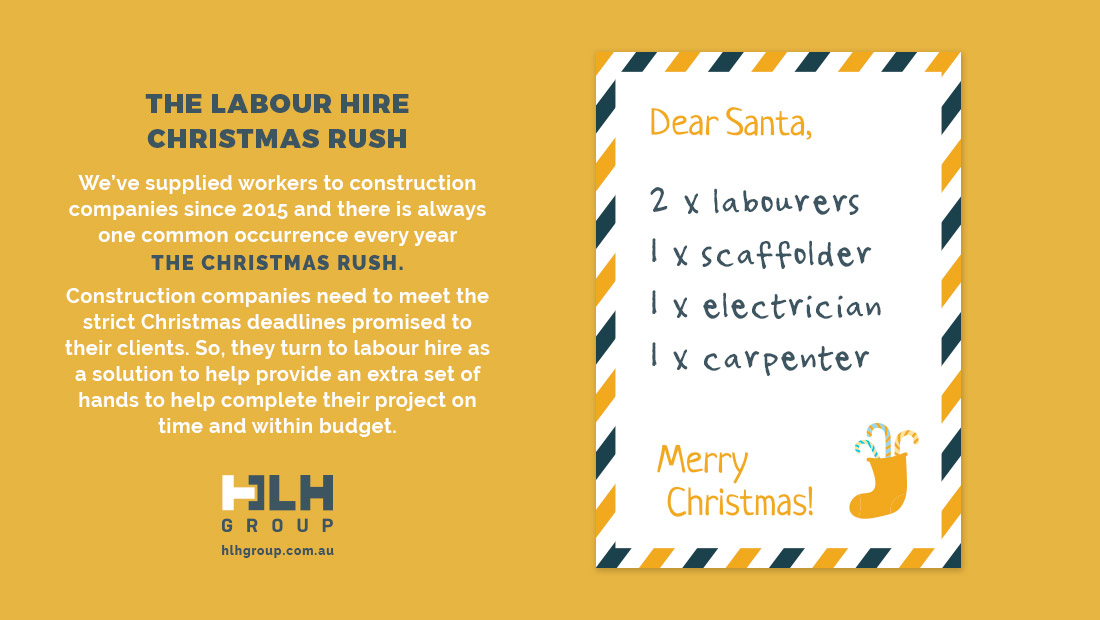 What Does This Mean For You?
Well, if you are looking for extra workers on your site HLH Group has a much higher chance of placing a worker on your specific request. We've been working hard behind the scenes since the international borders reopened and have set up international relationships to attract and secure highly skilled workers. We are finally reaping the rewards of our resilience as we now have a large candidate pool of tried & tested overseas workers available. In comparison to the start of the year when labourers were as rare as hens' teeth.
How To Book Workers?
If you're looking to book construction workers for your site, there are plenty of ways to do so. Please select one of the booking options that best suits you:
Use our Labour Hire Request Form
Call our office landline to discuss (02) 8985 2019
For existing clients, please contact your current HLH Account Manager
The HLH Group Hiring Process
Our hiring process for construction labour hire has been refined over the years to allow us to get the best tradies so we can place them on construction sites like yours. Our process is:
Contact us with your request
Complete the online credit application & WHS checklist
Finalise the hire details ie. date, duration, location
Receive an HLH worker
Pay your periodic invoice
Repeat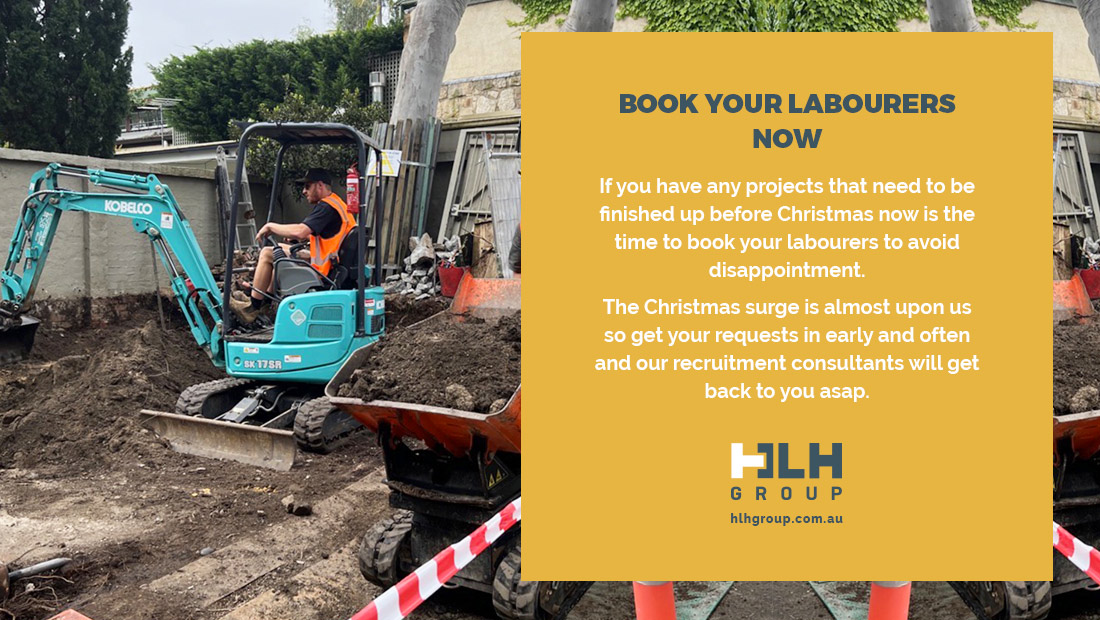 Book Your Labourers Now
If you have any projects that need to be finished up before Christmas now is the time to book your labourers to avoid disappointment. The Christmas surge is almost upon us so get your requests in early and often and our recruitment consultants will get back to you asap.