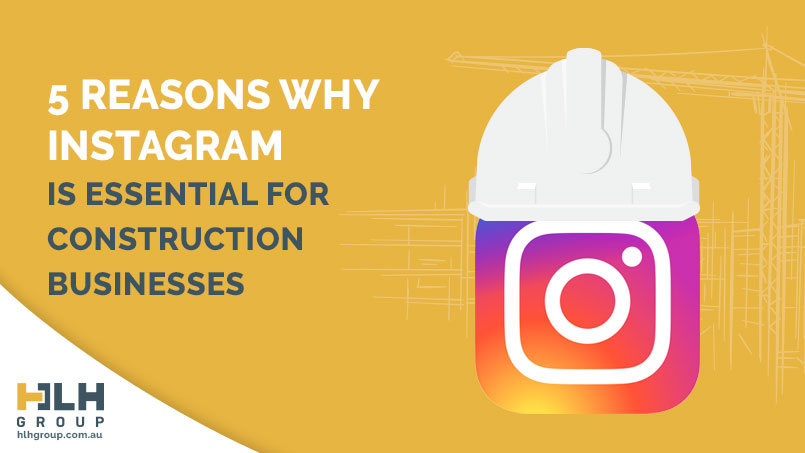 07 Apr

5 Reasons Why Instagram is Essential for Construction Businesses
Instagram Marketing for Construction Businesses
Let's just start with this, your construction business needs an Instagram account. Whether you manage the Instagram of a big building corporation, a small carpentry business, or you're using it to promote your own sole trader brand, incorporating Instagram into your construction marketing strategy is a must! But undoubtedly you've already heard this countless times before. In this blog, we are going to give you five reasons why we think Instagram is essential for your construction business and how to maximise your strategy to achieve results. And, whilst we're at it, make sure to check out our Instagram!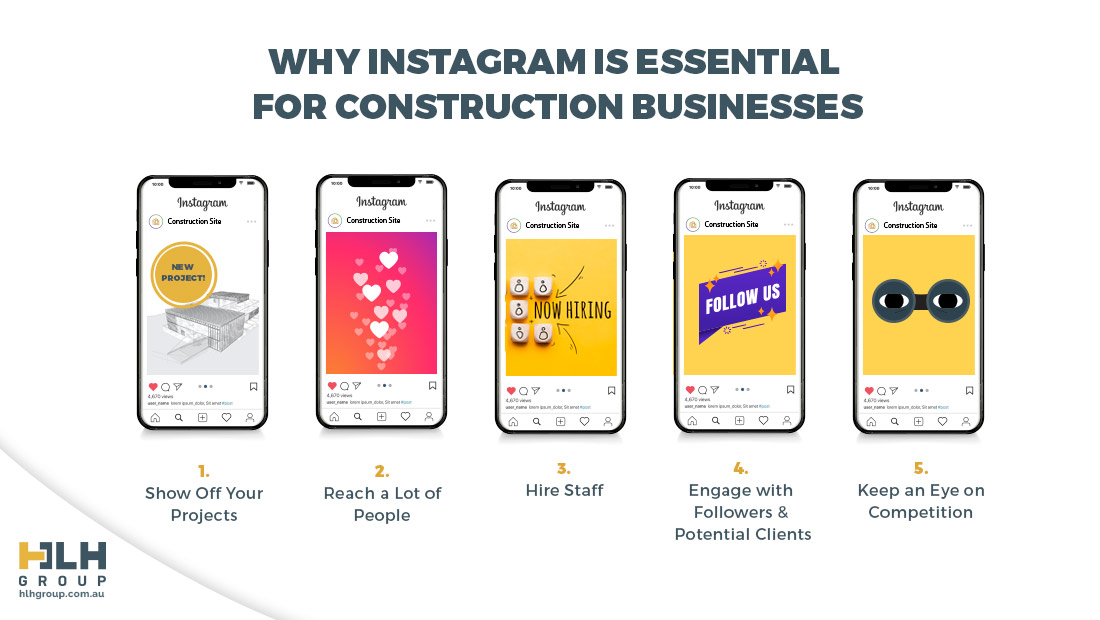 1. Show Off Your Projects
Don't be afraid to show off. That's what the app is there for. A construction company should be posting on Instagram at least twice per week and that is the bare minimum. The more you can put your company online and in front of your followers the better your chances will be of converting them into a new client. Like we've said in construction marketing myth busting blog, we truly believe Instagram is the best social media platform for construction companies. The main difference is the app is built around sharing images and videos and building a profile of yourself and your construction company. Think of Instagram as an online portfolio or gallery of your finest projects, team shots, and behind the scenes. Instagram allows for your followers and potential customers to view what your construction can do as well the people that make it special.
2. Reach a Lot of People
With over 700 million monthly users on Instagram, the social media platforms offer construction businesses a huge audience. When uploading your projects on Instagram, hashtags are one of the best ways of getting your content out there and in front of the right people (aka your target audience). Another new introduction that Instagram has brought in within the last two years is Instagram Reels. The IG Reels homepage displays content based on your personal tastes, interactions and the almighty Insta algo. You can access a pool of individuals who are interested in content similar to the content your construction business is posting. If you have the budget you can reach even more potential clients and like-minded construction workers through paid targeted ads.
3. Hire Staff
Following on from the last Instagram benefit, you can also find and hire workers through Instagram. Just a simple post or story regarding a vacant position at your company might be enough to get the position filled. Especially, after they see all the incredible construction projects you've completed in the last year! It is also much cheaper than paying money for job ads on Seek or Indeed. As mentioned before, you can invest some time and money into promoting these posts through targeted Instagram ads. Alternatively, if you a wanting a more temporary labour hire solution you can message @hunterlabourhire on Instagram and they can provide you with labour hire rates for your construction project.
4. Engage with Followers and Potential Clients
By owning a social media account for your construction business you allow your followers to contact you via a more personal and accessible method. Instagram has the highest average engagement rate of all the main social media platforms. A simple start is just to start replying to comments and mentions from followers. From there, you have endless opportunities how you can interact and engage with potential construction clients. For example, you can put up Instagram stories asking users "What's their favourite project (insert company) has completed?". Not only will this increase your engagement rate but it will also allow you to understand your target clientele a bit more and see what their likes and dislikes are. Real engagement on Instagram is the most important metric to focus on, as real engagement translates into real sales and more construction projects!
5. Keep an Eye on Competition
Social media, especially Instagram, has let individuals unleash their inner stalkers. We are not advising any kind of stalking but you should definitely keep a very close eye on your competition. What content do they post? When? How frequently? Is there an element of their project you can copy? All these questions can be answered at the touch of a button. Given how competitive the construction industry is, social media is an incredibly useful tool to make sure you're not falling behind with the latest competitor trends. But remember, it goes both ways! Your building competitors are probably stalking your Instagram account right now as you read this.
Control The Narrative of your Brand
So, there you go! Hopefully, you've learned a bit more about the value of using Instagram within your construction business. Instagram is very flexible and you control the narrative of your brand. Whether you are a contractor, carpenter, builder, plumber, electrician, scaffolder or even landscaper you can get the most out of an Instagram account and generate new projects and clientele.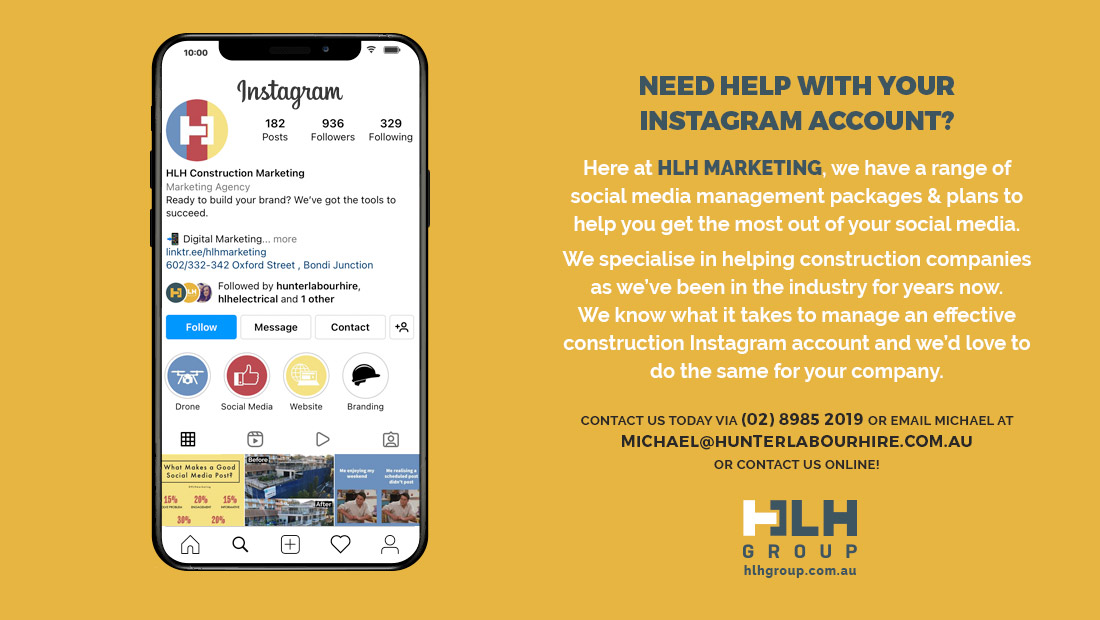 Need help with your Instagram account?
Here at HLH Marketing, we have a range of social media management packages & plans to help you get the most out of your business platforms. We specialise in helping construction companies as we've been in the industry for a while now. We know what it takes to manage an effective construction Instagram account and we'd love to do the same for your company. Contact us today via (02) 8985 2019 or email Michael at michael@hunterlabourhire.com.au
For more Instagram tips, tricks & hacks make sure you're following us on @HLHmarketing