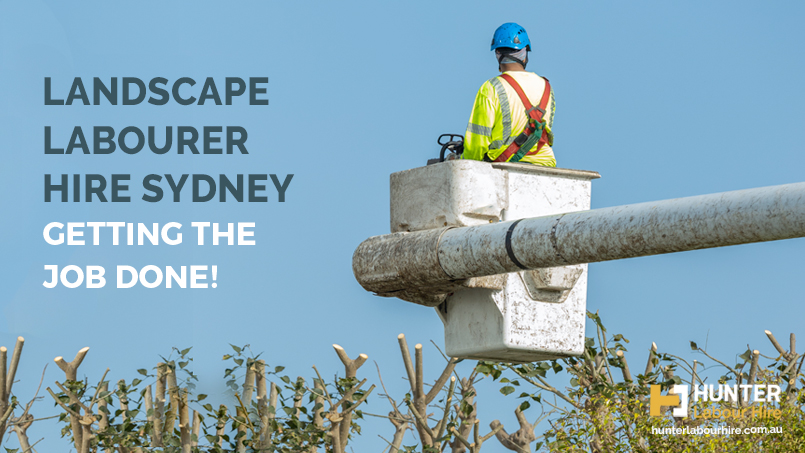 28 Jan

Landscape Labourer Hire Sydney: Getting the Job Done!
Landscape Labourer Hire Sydney
HLH Group has been supplying landscape labourer hire throughout the Sydney Metro region for the last few years however since opening our specific division to cater for landscaping companies we have grown this segment of our business massively.
Landscape Labour Hire Capabilities
We already have some great landscaping labour hire staff on the books and they can help you with the following types of projects.
Garden Maintenance: We provide staff that perform maintenance throughout Sydney with tasks performed including using whipper snippers, hedge trimmers, lawnmowers and general upkeep of green areas.
Planting: We can provide a team of planters required to plant large amounts of shrubs, bulbs and other greenery.
Soft / Hard Landscape Construction: From digging trenches for retaining walls to installing finishing stonework we have the right workers for the job at hand.
Horticultural Works: From working as nursery assistants to organic produce assistants.
Tree Lopping & Groundworks: Services such as tree lopping and associated groundworks.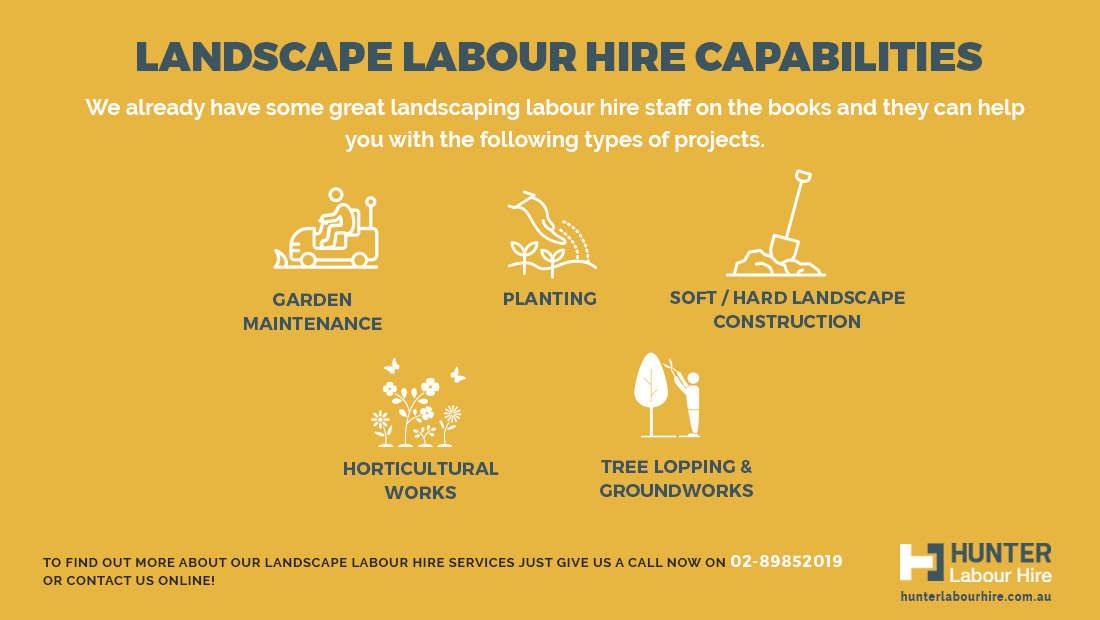 Jobs Hunter Labour Hire Supplied to in 2019
Golf Course Renovations: We supplied labourers and landscapers to assist with golf course renovations on a couple of leading Sydney golf courses! The work entailed making the most of the golf course's natural features including an abundance of sand, bold contours and boasted prime examples of local vegetation.
Memorial Park Maintenance: We supplied gardeners and labourers to assist with the upkeep and maintenance of a large memorial park in Sydney's South. We were tasked with supplying compassionate and understanding workers as often they would be required to work around funeral processions of various religious backgrounds. Not only did we do this but we also supplied reliable and hardworking labourers that kept the grounds looking fantastic!
High End Residential Garden Maintenance: Many of our clients are high end garden landscape companies who have customers who have a lot of pride in their gardens and green areas! With jobs from Double Bay to Hunters Hill and many more, our teams got stuck in and provided quality work with an exceptional eye for detail!
Landscape Construction: In Sydney, many people put a lot of work into ensuring they have a quality living outdoor space. Building this place is exactly what our clients do! From digging trenches for retaining walls to carrying blocks and pavers our landscaping labourers got stuck in and got the job to the high standard we and our clients expect from them. We had jobs as far north as Palm Beach and as far south as Shellharbour.
Turf laying and Planting: We provided large teams to assist with mass planting and turf laying on various projects around the city. We planted lots of plants, shrubs and trees. Although not for everyone we also assisted with the installation of artificial lawns!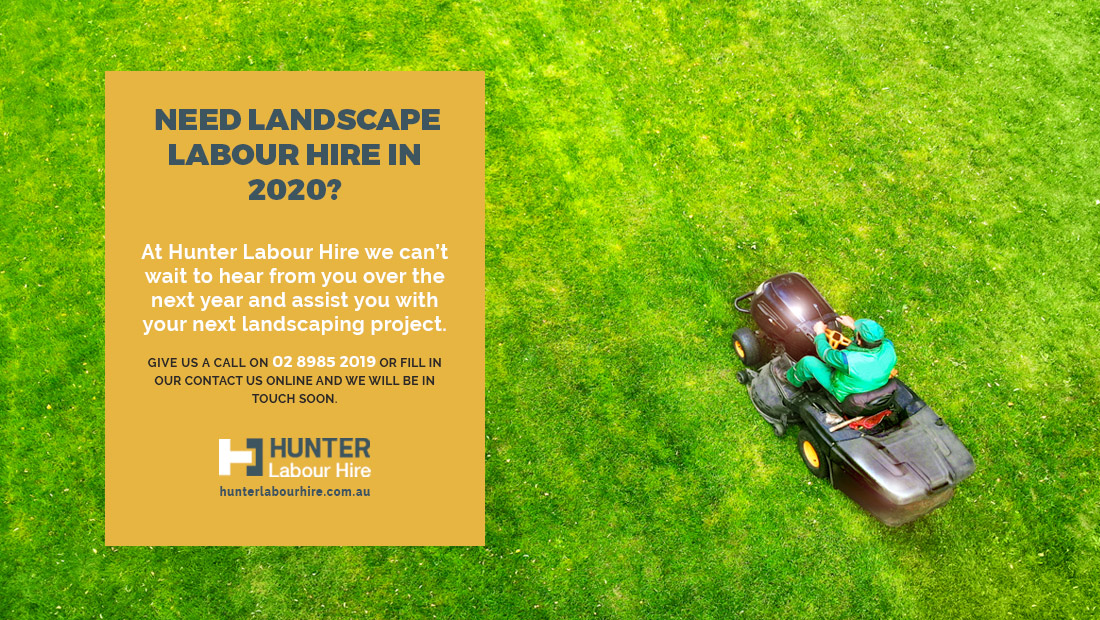 Need Landscape Labour Hire in 2020?
At Hunter Labour Hire we can't wait to hear from you over the next year and assist you with your next landscaping project. Give us a call on 02 8985 2019 or contact us online and we will be in touch soon.