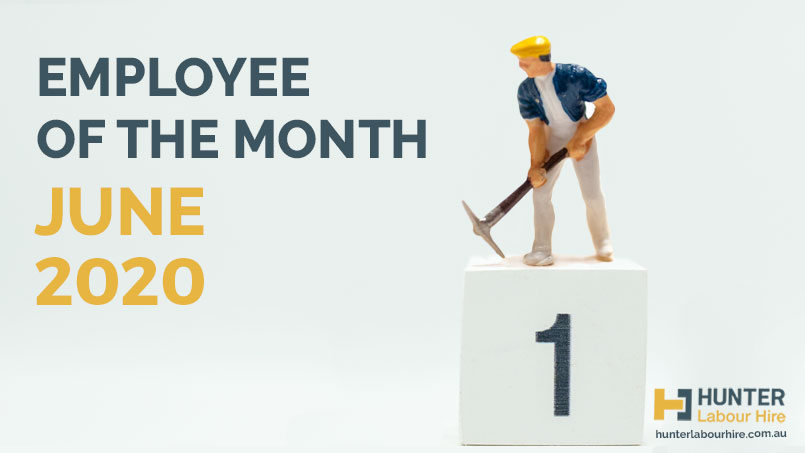 30 Jun

Employee of the Month June 2020
A 2 Division Standout
Akshaf Ahmad has worked for HLH Group since January 2020. During his time, he has worked for various clients of ours across two of our business divisions – Hunter Labour Hire (construction) and HLH Landscaping. Akshaf's main experience before his arrival in Australia was back in the UK where he worked in landscaping and general construction labouring which are certainly areas he has excelled in during his time with us.
Great Client Feedback
Since his start with HLH Group, Akshaf has received nothing but great feedback from every client he has been out with, most noticeably for his positive can-do attitude regardless of the task. During the month of June, AK has been to 2 brand new clients for HLH and on both occasions, he has left the clients extremely satisfied with the quality of workmanship and attitude he displayed. Both clients have told us that they would certainly use our services again and would specifically ask for AK back if he was available making Akshaf a deserved winner of June's employee of the month. Great work AK, keep "smashing it"!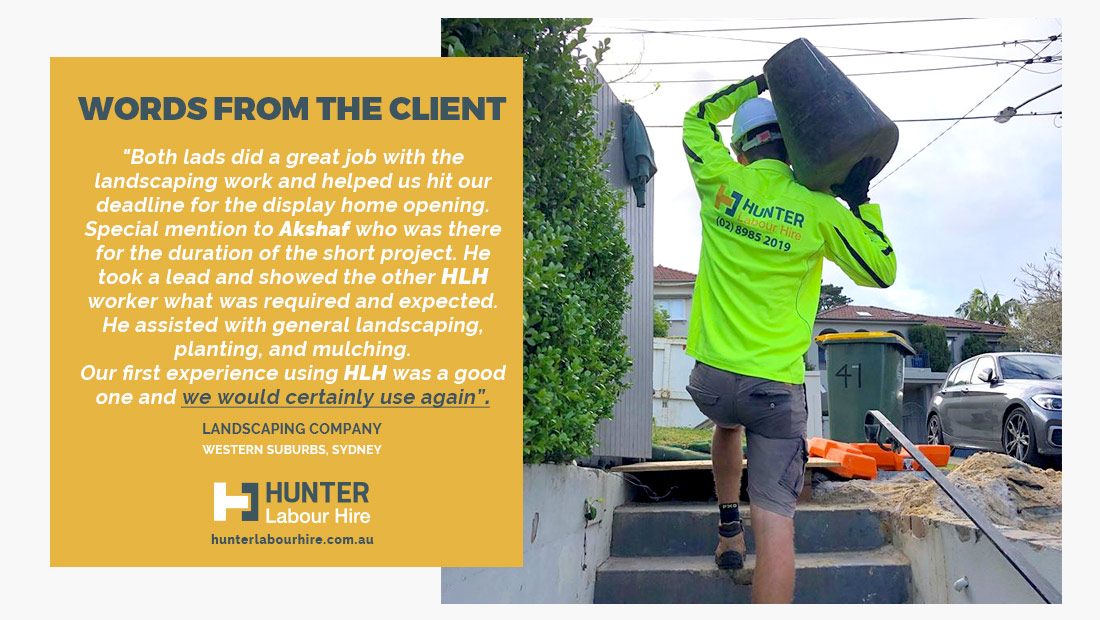 Words from the Client
AK has worked for us across various projects and clients of ours. Usually we get feedback from one Client but for Akshaf we have glowing feedback from not one, not two but three happy clients! The feedback we have received regarding his work include:
"Akshaf has been great. He has a brilliant attitude, and nothing is ever too much hassle. He was recommended to another one of our projects which he will move to tomorrow for the foreseeable".
– Residential Builder, Eastern Suburbs, Sydney
"Akshaf worked well within the team and was a friendly guy. He completed all of the work required for now but we would ask for him back in the future"
– Facility management/Property Maintenance company, Inner West, Sydney
"Both lads did a great job with the landscaping work and helped us hit our deadline for the display home opening. Special mention to Akshaf who was there for the duration of the short project. He took a lead and showed the other HLH worker what was required and expected. He assisted with general landscaping, planting, and mulching. Our first experience using HLH was a good one and we would certainly use again". 
– Landscaping company, Western Suburbs, Sydney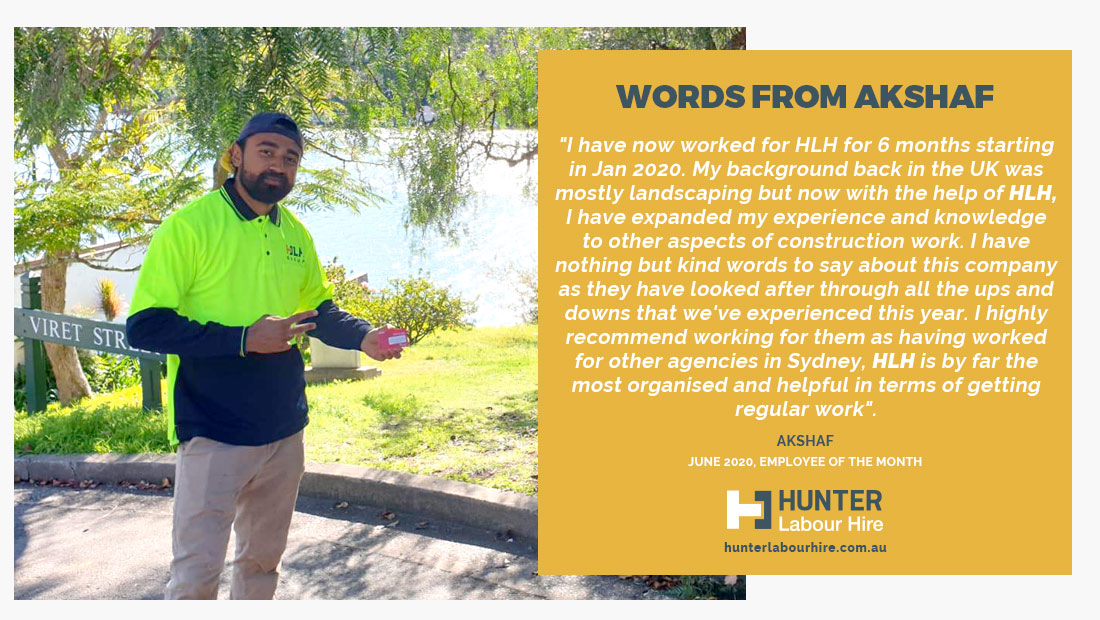 Words from Akshaf
"I have now worked for HLH for 6 months starting in Jan 2020. My background back in the UK was mostly landscaping but now with the help of HLH, I have expanded my experience and knowledge to other aspects of construction work. I have nothing but kind words to say about this company as they have looked after through all the ups and downs that we've experienced this year. I highly recommend working for them as having worked for other agencies in Sydney, HLH is by far the most organised and helpful in terms of getting regular work".
Labour Hire Jobs Available
At Hunter Labour Hire we are always looking for the best in labour hire talent and so if you think you have relevant experience and are eager to work in the Sydney labour hire industry then we want to hear from you! Give our team a call now on +61 2 8985 2019 or register online to work with us and we'll get back to you asap!