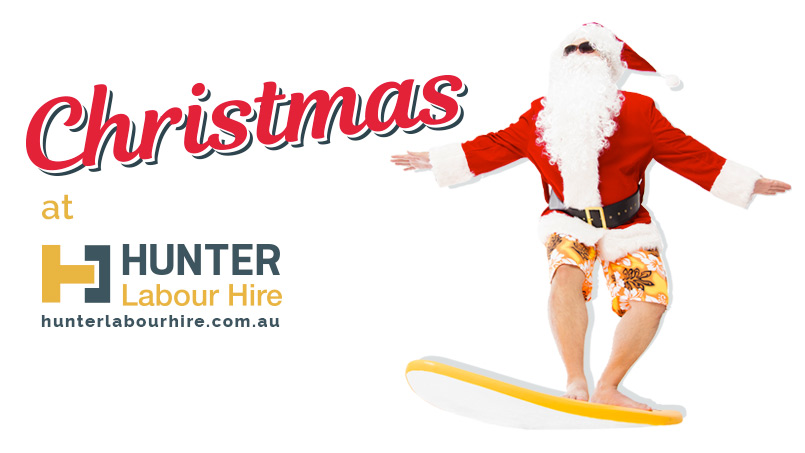 19 Dec

Christmas at Hunter Labour Hire
A Record Setting Year!
Christmas comes but once a year and this year we have seen records tumble. Hunter Labour Hire have had their busiest month, we have had steady numbers across the board throughout December. The last year has been one to remember and we are gearing up for a big 2019.
Christmas Office Staff Party
Hunter Labour Hire celebrated this year's Christmas in style. Much to everyone's joy we were picked up in Bondi junction by a limo and whisked off to Manly to begin the festivities, on the way we swung past Manly beach for a photo in front of the limo. We were then dropped off at the Bavarian Beer Cafe Manly some of the party were already 2 champagnes deep so a little unsteady on their feet. We happened to walk into $5 happy hour for beers and cocktails. We all indulged a little bit too much on these, so it was a welcome relief when we made the short walk to Hugo's for dinner. Hugo's was brilliant the set menu was varied and delicious and everyone was stuffed by the end of it. Roddy who has been to Hugo's before suggested everyone to have the lemon meringue cocktail these were a big hit and we overindulged again. Then the night starts to become a bit hazy and everyone starts to go make their way home a great party to end a great year.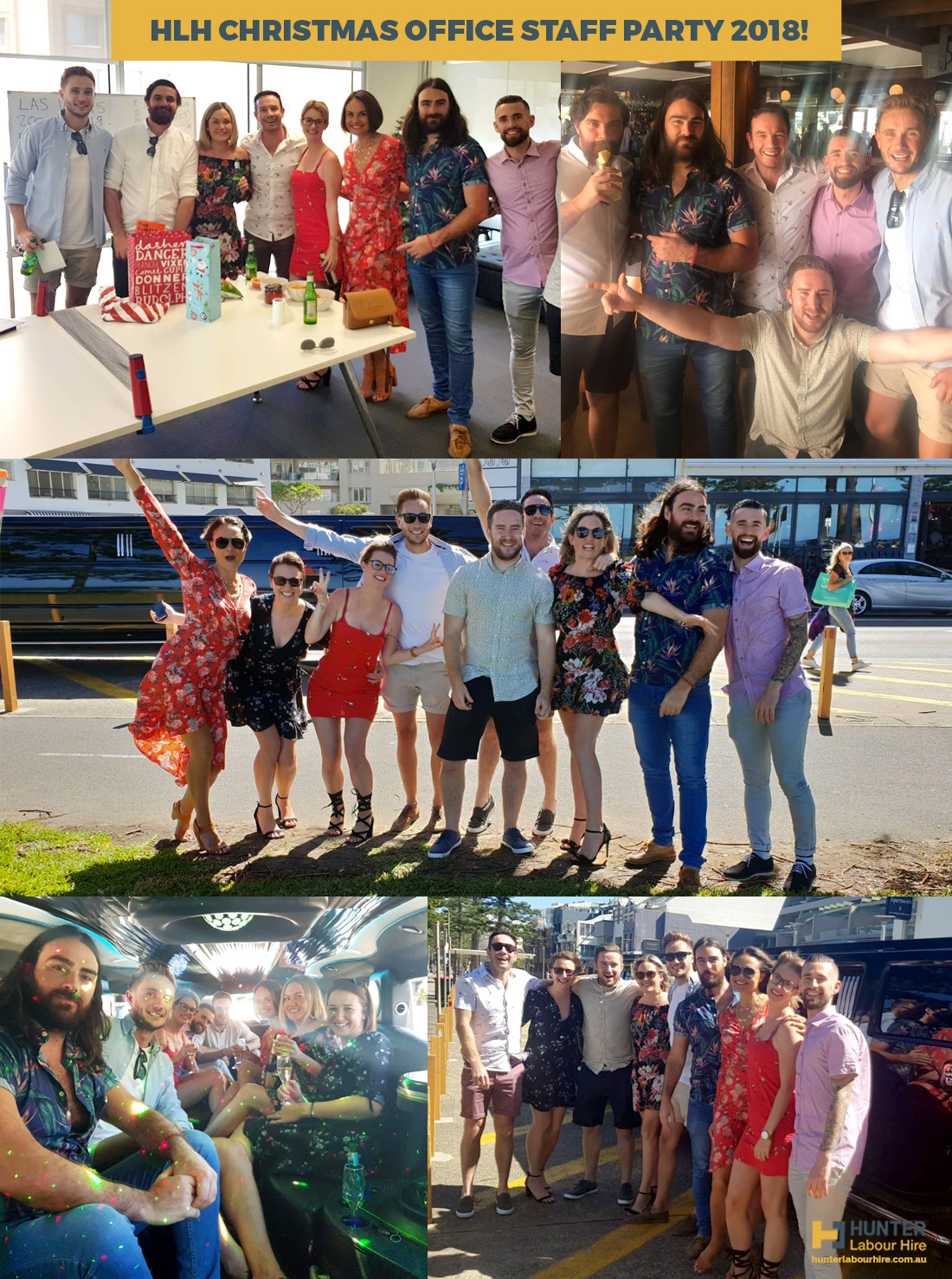 Christmas On Site Staff Party
We still have one party to go and we're saving the best until last! To reward all our hardworking labour hire staff, we'll be having a celebration at the All Hands Brewery this Friday the 21st December 2018. No doubt this will be another night to remember and a great way to catch up with everyone before the Xmas break.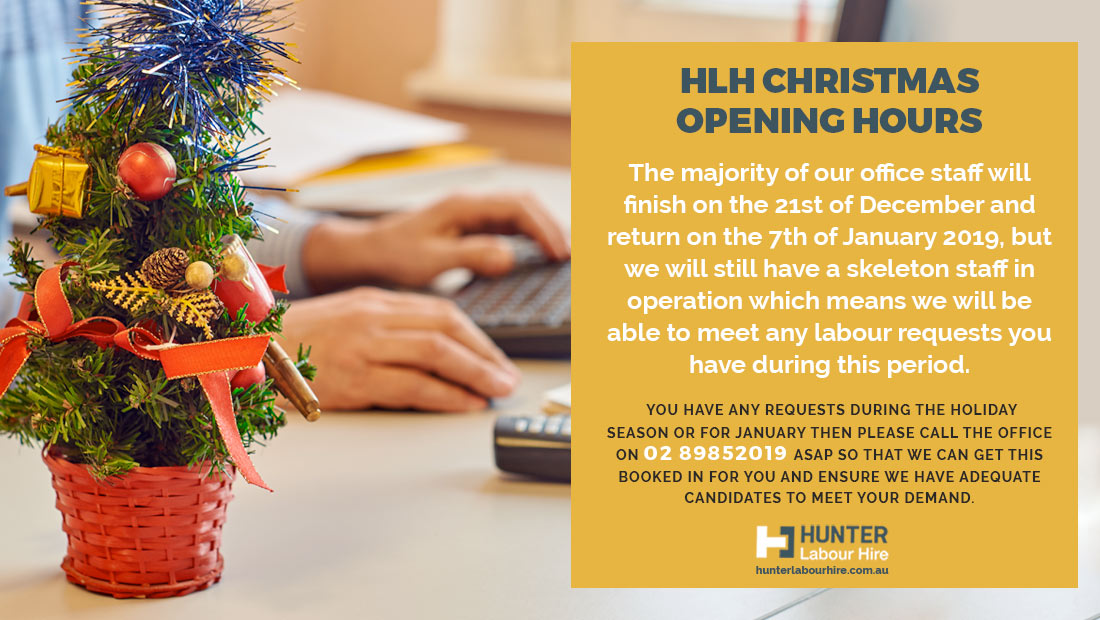 HLH Christmas Opening Hours
The majority of our office staff will finish on the 21st of December and return on the 7th of January 2019, but we will still have a skeleton staff in operation which means we will be able to meet any labour requests you have during this period. If you have any requests during the holiday season or for January then please call the office on 02 8985 2019 asap so that we can get this booked in for you and ensure we have adequate candidates to meet your demand.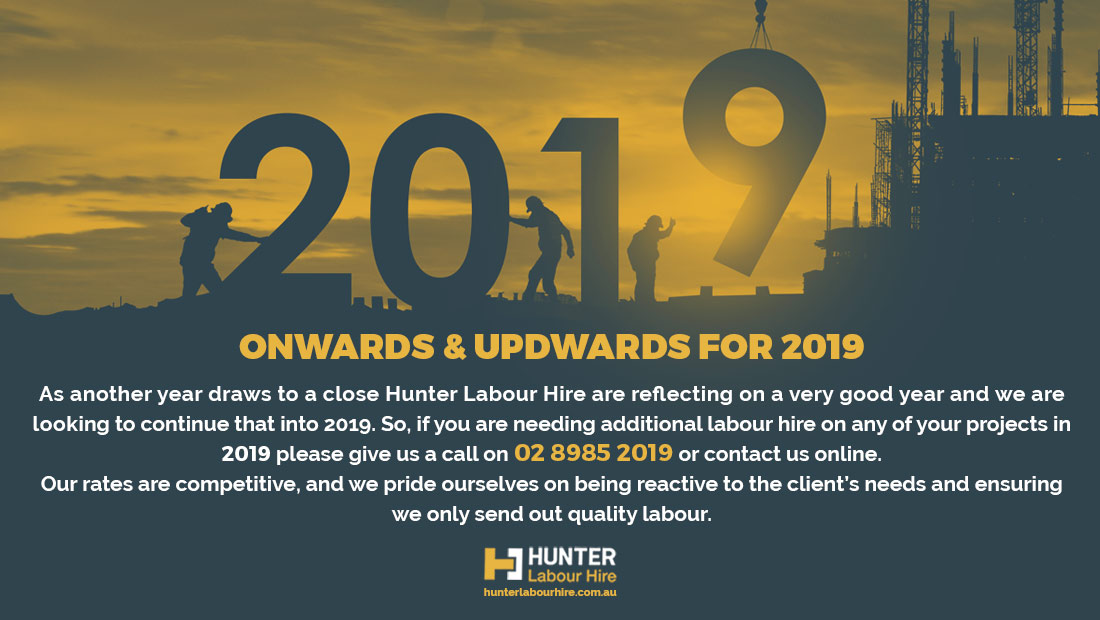 Onwards & Upwards for 2019
As another year draws to a close Hunter Labour Hire are reflecting on a very good year and we are looking to continue that into 2019. So, if you are needing additional labour hire on any of your projects in 2019 please give us a call on 02 8985 2019 or contact us online. Our rates are competitive, and we pride ourselves on being reactive to the client's needs and ensuring we only send out quality labour.