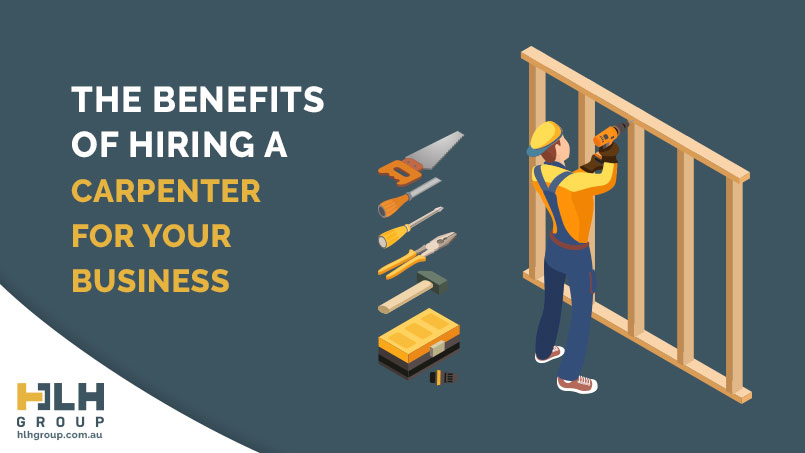 26 May

The Benefits of Hiring a Carpenter for Your Business

According to the book of Matthew, (and also Johnny Cash) Jesus was a Carpenter. Jesus probably didn't have power tools, steel capped boots and a can of V for breakfast but I'd imagine he was decent at his day job when not performing miracles. As long as humans walk the planet, they will need places to stay, these places will need to be built and more than likely carpenters will be required to get the job done. Form work carpenters are responsible in early construction for building the frames for concrete to be poured into which is the bedrock of many buildings. Framing carpenters erect the skeleton of the structure for the roofs and walls. Finish carpenters deal with the final touches and fiddly jobs such as skirting, architraves and detail work required to complete the build.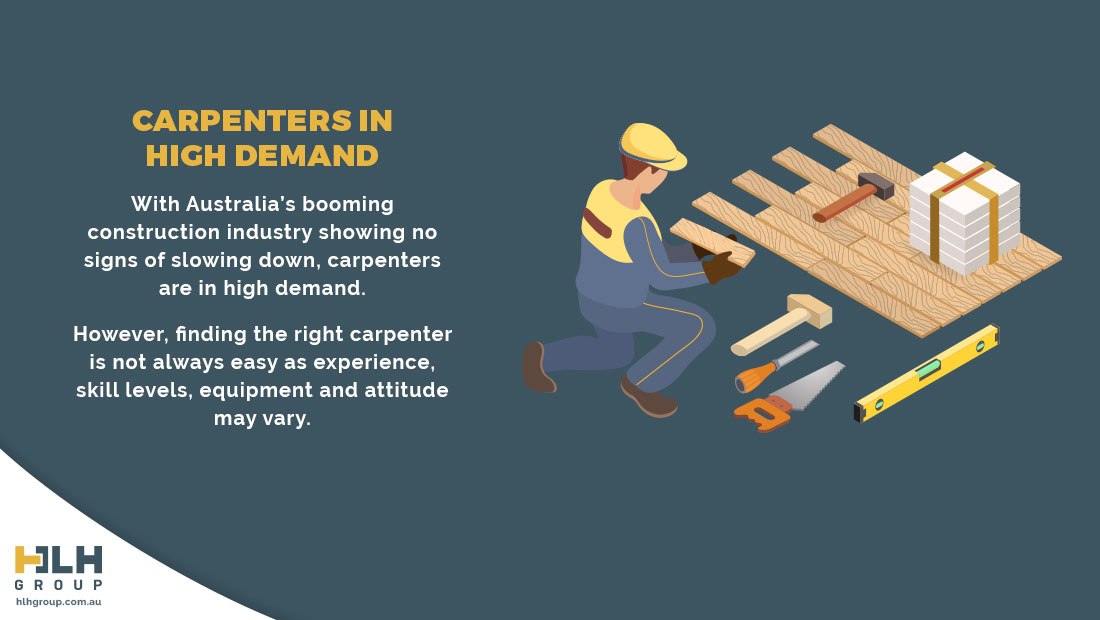 Carpenters in High Demand
With Australia's booming construction industry showing no signs of slowing down, carpenters are in high demand. However, finding the right carpenter is not always easy as experience, skill levels, equipment and attitude may vary. A good carpenter in Australia would have:
Completion of cert (III) in carpentry (or overseas equivalent) which takes 4 years and involves being signed off on different tasks and aspects of carpentry.
Possession of a comprehensive set of tools, including basic hand tools such as chisels and hammers, as well as heavy power tools such as circular saws and nail guns.
Personal mode of transportation to carry heavy tools as public transport may not be suitable.
Possessing a positive attitude and being capable of following instructions.
Having a keen eye for detail.
Ability to start work early in the morning as construction work typically begins at 7 am in Australia.
Ability to work autonomously and independently.
Carpenters for Residential Projects
At HLH Group, many of our clients are residential builders who hire carpenters from us. We provide suitable candidates based on their specific needs. Our labour hire carpenters are a great solution for builders who may need to cover for a full-time carpenter's extended leave or immediate replacement. When builders require extra carpenters for a big push on a project, they can hire skilled carpenters through HLH Group. This can alleviate the pressure on builders to deliver high-quality results to their clients and allow them to focus on different aspects of the build or another project. By hiring carpenters through HLH Group, builders only pay for the services they need, unlike hiring full-time employees who need to be paid for a full week's work regardless of workload.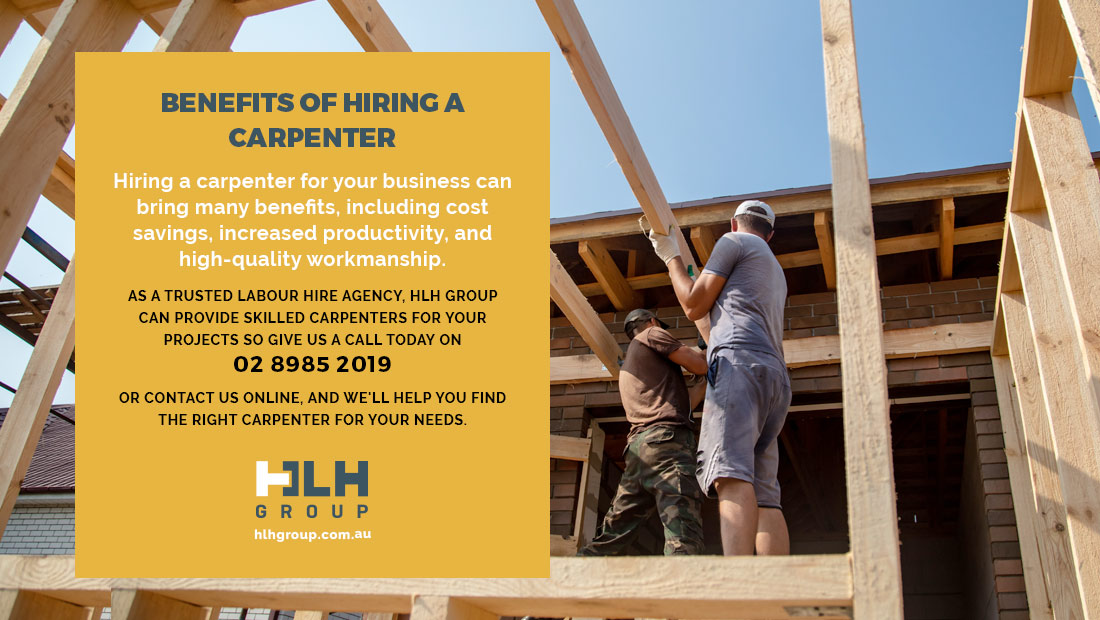 Benefits of Hiring a Carpenter
In conclusion, hiring a carpenter for your business can bring many benefits, including cost savings, increased productivity, and high-quality workmanship. As a trusted labour hire agency, HLH Group can provide skilled carpenters for your projects, whether it's for short-term or long-term assignments. So, if you're looking to enhance your business operations, give us a call today on (02) 8985 2019 or contact us online, and we'll help you find the right carpenter for your needs. We can't guarantee that our carpenters are the son of God himself, but we can assure you that they will deliver excellent results and nail it for your business!