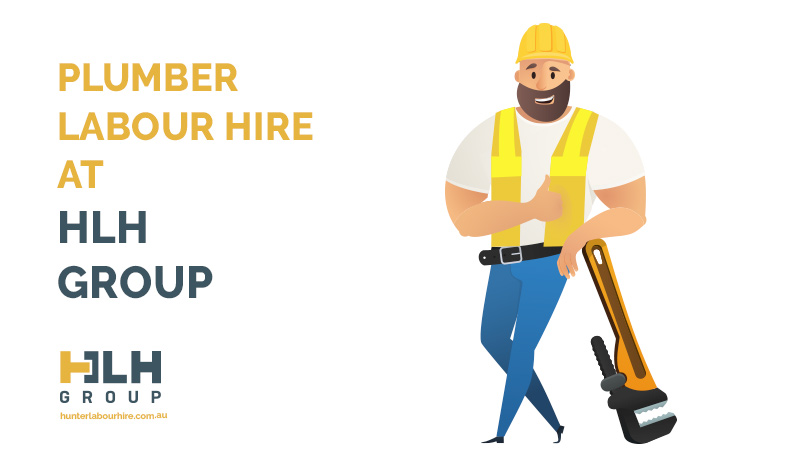 04 Nov

Plumber Labour Hire at HLH Group
Plumber Labour Hire
Here at HLH Group we are seeing an increased demand for plumber hire and plumbers trade assistants. We have supplied all types of plumbers labour hire from domestic to industrial to sites all over Sydney.
The Role of a High-Quality Plumber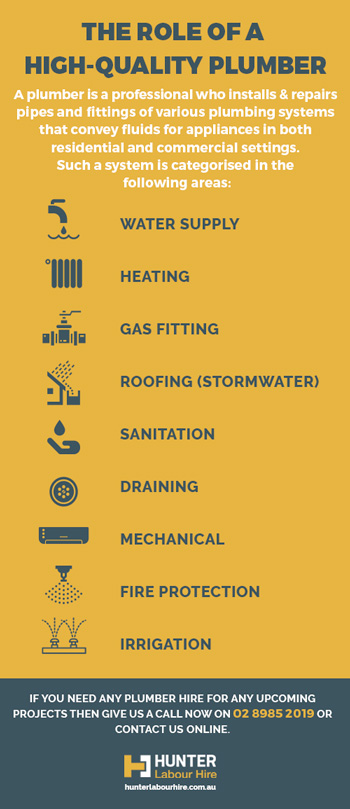 A plumber is a professional who installs and repairs pipes and fittings of various plumbing systems that convey fluids for appliances in both residential and commercial settings. Such a system is categorised in the following areas:
Water Supply: This involves supply and drainage systems. A plumber will install pipe systems, taps, toilets, showers among other aspects of a typical plumbing system.
Heating: This is the regulation of indoor environment through temperature control, moisture, air circulation. There are several ways to heat a building such as a furnace, boilers, heat pumps, solar panels, and gas-fired systems. Cooling a house can be done through air conditioning and refrigeration. Heating and cooling are often referred to as HVACR – Heating, Ventilation, Air conditioning and Refrigeration.
Gas Fitting: This involves servicing natural gas appliances and fixtures. This may be for heating purposes or other gas-run appliances such as cookers.
Roofing (stormwater): This involves installing, fixing, renovating guttering and downpipes which are used to divert rainwater from a building to a tank which requires installation and maintenance as well. Roof plumbing can also involve the installation of ventilators for quality air circulation in a building. If this aspect of plumbing is neglected, a building could be subject to mildew and mould which may lead to structural damage.
Sanitisation: This concerns wastewater treatment and adequate disposal. Connecting sanitary fixtures to holding tanks, installing piped vents, admittance devices among other things. Wastewater is disposed of in below ground systems, but the work is mainly carried out above ground.
Draining: The installation and maintenance of adequate drainage systems.
Mechanical: This type of plumbing involves the servicing part of air-conditioning, heating, and ventilation systems. They also work with machine facilities such as escalators, elevators, and medical gas equipment.
Fire Protection: The plumbing aspect of this relates to sprinkler systems. A plumber can install a fire protection system that consists of water pipes, fire hydrants, fire hose reels, water storage or pumping facilities
Irrigation: This is a crucial part of plumbing as water wastage is a huge issue in Australia. Plumbers can assist in the installation of water-efficient preservation systems which monitors water distribution systems.
Licensed vs. Unlicensed Plumbers
At HLH Group we supply both licensed and unlicensed plumber. This depends on client expectations and what a candidate is required to do on site. An unlicensed plumber essentially means the plumber does not have a license to carry out certain tasks in Australia. We have overseas candidates that are fully qualified in their country of origin. They have an internationally recognised training certificate and accreditation. We get quality plumbers applying to us on a weekly basis at Hunter Labour Hire. They have a range of experience located throughout the Sydney metro area.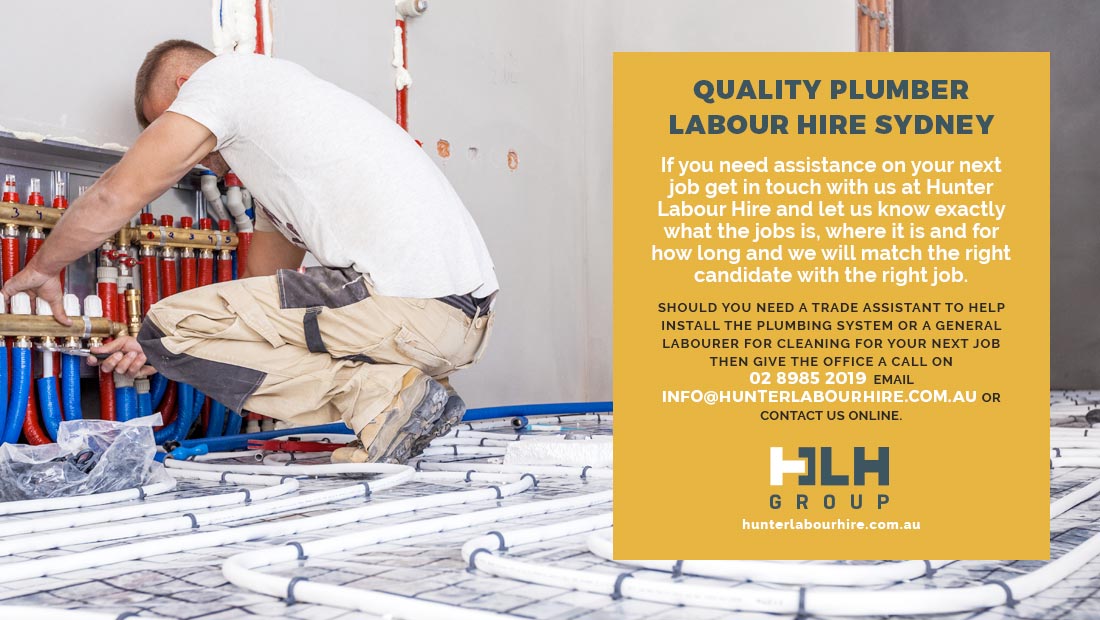 Quality Plumber Labour Hire Sydney
If you need assistance on your next job get in touch with us at Hunter Labour Hire and let us know exactly what the jobs is, where it is and for how long and we will match the right candidate with the right job. Should you need a trade assistant to help install the plumbing system or a general labourer for cleaning for your next job then give the office a call on 02 8985 2019, email info@hunterlabourhire.com.au or contact us online!