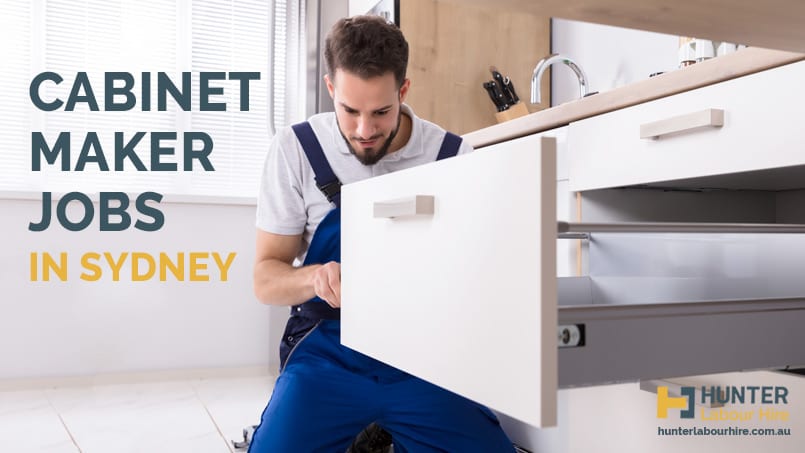 04 Dec

Cabinet Maker Jobs in Sydney
Jobs for Cabinet Makers in Sydney!
Hunter Labour Hire are always looking for quality, skilled workers to join our team and we are currently looking for qualified cabinet makers for various projects across Sydney.
With cabinet makers in high demand at the minute we have multiple vacancies with both long- and short-term roles available. Our clients are paying top rates to meet the current market demand for good cabinet makers. If you have the right experience and qualifications, we would love to hear from you today!
Cabinet Maker Jobs at HLH
As mentioned we have a number of jobs currently available for cabinet makers and you can find out a bit more about these positions below.
Qualified Cabinet Maker Role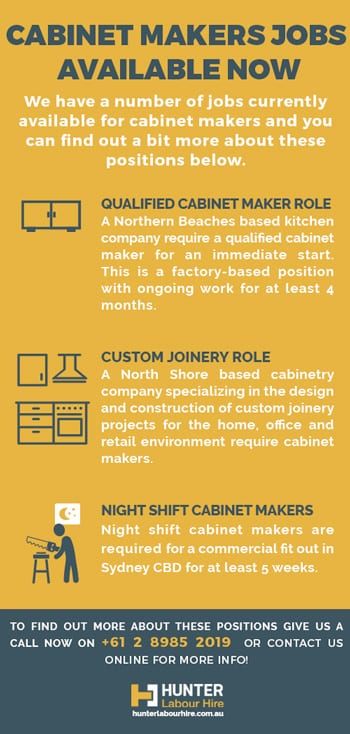 A Northern Beaches based kitchen company require a qualified cabinet maker for an immediate start. This is a factory-based position with ongoing work for at least 4 months. All tools will be provided in the client's workshop, but some basic hand tools would be beneficial.
The right candidate must hold an Australian qualification or the overseas equivalent and have at least 2 years post apprenticeship experience. The ability to read plans is essential and you must be able to work unsupervised.
Custom Joinery Role
A North Shore based cabinetry company specializing in the design and construction of custom joinery projects for the home, office and retail environment require cabinet makers for various projects in the CBD, North Sydney and Chatswood. This is ongoing work with the opportunity for a full-time permanent position available to the right candidate. Sponsorship is available for WHV (Working Holiday Visa) applicants.
The right candidate must hold an Australian qualification or the overseas equivalent with 2 years post apprenticeship experience. You must have all tools and reliable transport as sites may vary from day to day.
Night Shift Cabinet Makers
Night shift cabinet makers are required for a commercial fit out in Sydney CBD for at least 5 weeks. This involves onsite construction of shop fittings and furniture. The right candidate must have experience in shop fitting and have all relevant tools.
There is the potential for ongoing work at various malls across Sydney for candidates that demonstrate an understanding of projects and can work well unsupervised and completing tasks on time.
We are also always looking for quality trade assistants who have experience working alongside cabinet makers and can use all basic hand and power tools required onsite.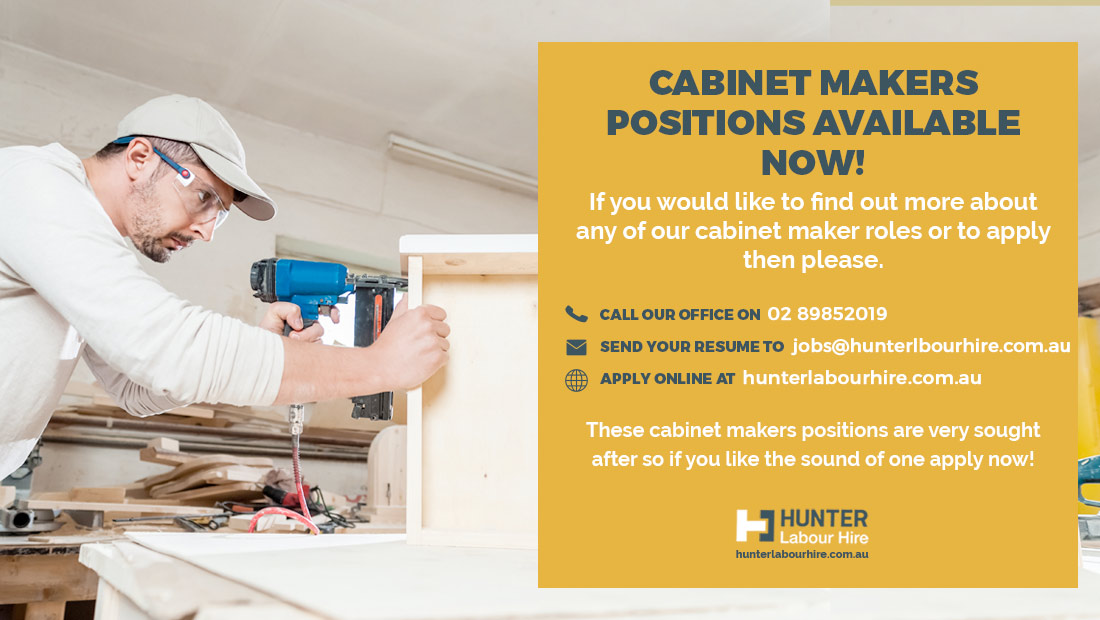 Cabinet Makers Positions Available Now!
If you would like to hear more about any of these cabinet maker roles or to apply then please call our office on 02 8985 2019, send your resume to jobs@hunterlabourhire.com.au or contact us online for more info. These cabinet makers positions are very sought after so if you like the sound of one apply now!