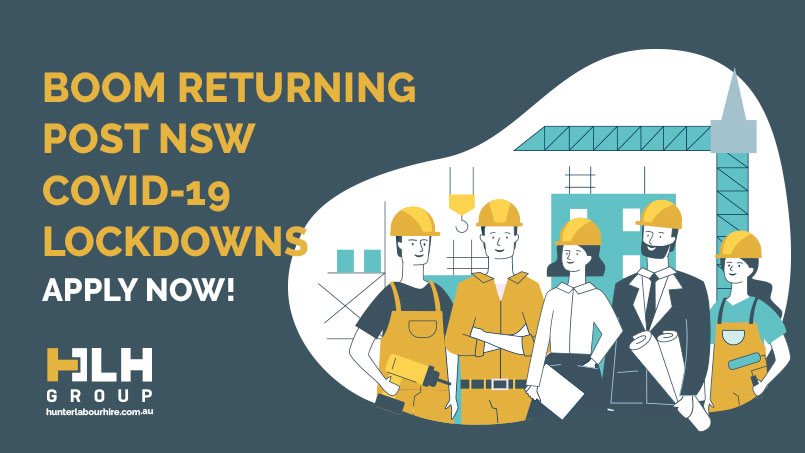 15 Oct

Boom Returning Post NSW COVID-19 Lockdowns – Apply Now!

What do Winter, NSW lockdowns and government covid payments have in common?

They are on their way out and it's time to get back to normality! Sydney is opening up and for all of you workers who have been hiding under a rock for the last three months- business is booming! HLH Group have been looking for labourers left, right, and centre through these tough times to fill client requests. We are aiming to get back to full capacity in the coming months once international travel resumes and restrictions are eased. HLH Group is opening the doors for all labourers to get back to work. If you or anyone else you know is looking to work in construction, contact HLH Group today online or by calling (02) 8985 2019.
Construction Industry in the Lead Up to Christmas
We all know in the construction industry that the lead up to Christmas is the busiest time of year and 2021 will be no different. From plumbers to carpenters and everything in between HLH Group are on the lookout for Sydney's best construction talent. We have several opportunities coming up for hard-working and committed workers across a range of client worksites in NSW. Now is also the perfect time to work that little bit harder to save up for some Christmas presents for your loved ones.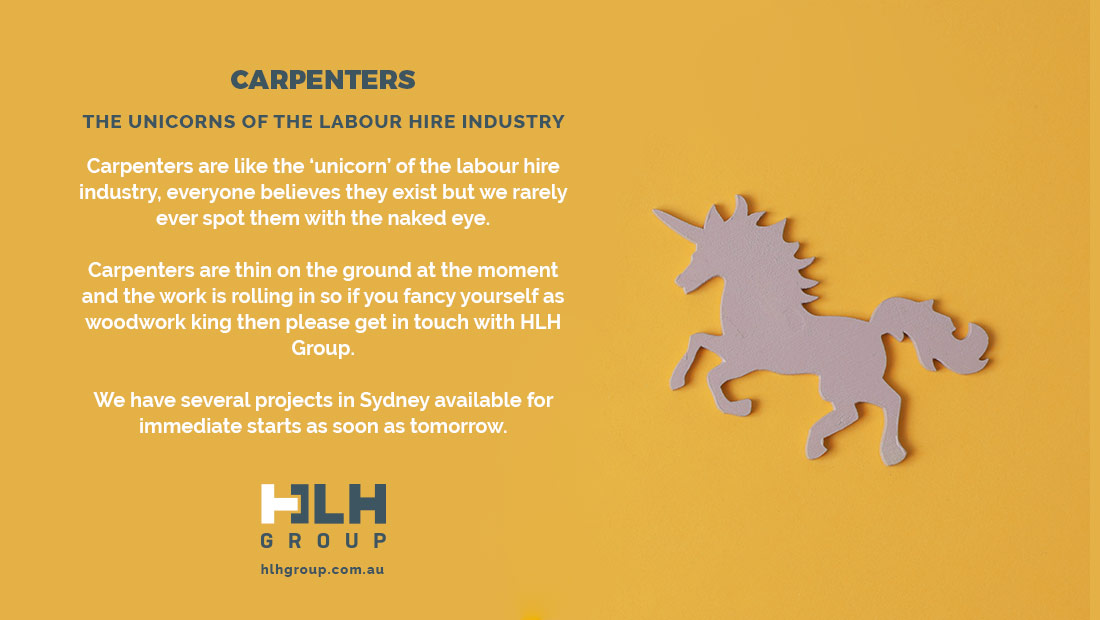 Carpenters – The Unicorns of the Labour Hire Industry
Carpenters are like the 'unicorn' of the labour hire industry, everyone believes they exist but we rarely ever spot them with the naked eye. Carpenters are thin on the ground at the moment and the work is rolling in so if you fancy yourself as woodwork king then please get in touch with HLH Group. We have several projects in Sydney available for immediate starts as soon as tomorrow. We have a high-end residential project in Brighton-Le-Sands that involves building a boathouse as well as cladding the building – this project is a once in a lifetime project and will run for the next THREE months. HLH Group also has several other projects for carpenters in the North Sydney region that are looking for full-time carpenters. For the right candidate, you may have a permanent job for at least a year with the same client.
Painters Needed – 55 Hours of Work Per Week!
Do you consider yourself to be the next Picasso or Michelangelo? We have the job for you! No worries if you aren't the next master painter, we are just looking for painters. So, if you know the difference between cutting shapes and cutting in we want to hear from you. We have a project in North Sydney that will run for the next 3-5 months with 55 hours of work per week. The project is nearing the end so we need the finest painters Sydney has to offer so we can get this finished and handed over before its deadline.
Labourers – The Unsung Site Heroes
Labourers are the unsung heroes on site, they help everyone on site and a good labourer is worth their weight in gold. HLH Group is asking all 5-star labourers to get in touch today, we have jobs from Avalon to Ashfield, Palm Beach to Paramatta…basically all around Sydney. The work is ongoing work with the possibility of overtime and no two days will ever be the same. We are looking for reliable workers with strong work ethics, in return, we offer work on Sydney's top sites with top rates.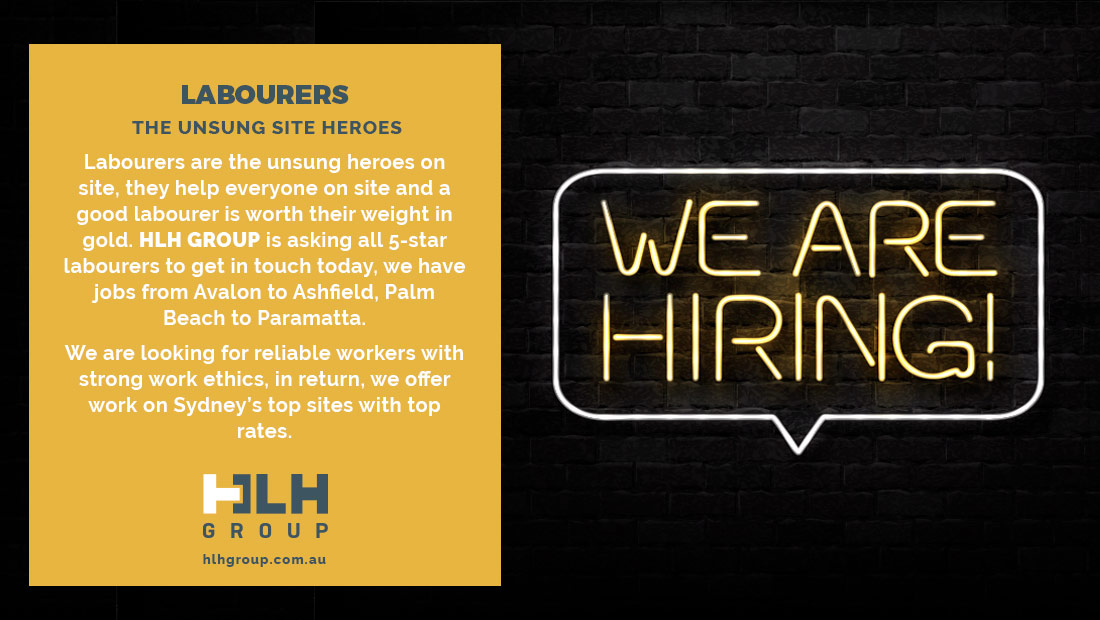 Get Involved in the Construction Boom
So if you match any of the criteria or just want to have a chat about the construction boom happening right now then please get in touch with one of our account managers today.