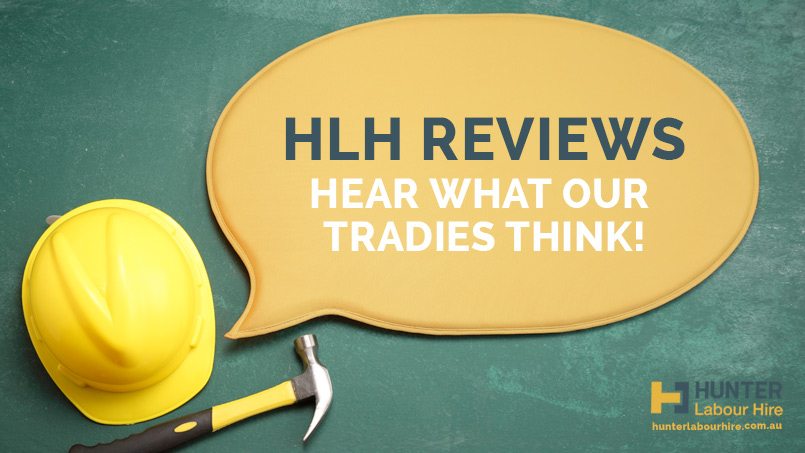 02 May

HLH Reviews – Hear What Our Tradies Think!
Reviews From Our Tradies
We constantly receive great reviews from our workers with a 5 star rating on both Google Reviews and Facebook. Here is a sample of what our staff say about us.
Honest Reviews
There is no Photoshopping or putting words in the mouth of our tradies here. These are all honest reviews and feedback that we have received from our tradies over the years and keeping our tradies happy is key as happy tradies lead to happy clients!
"Working for this company was the best decision I made while I spent time in Sydney. Laird Ross kept me busy constantly, the work was very consistent and the pay days were never late. Highly recommend."
– Lucas Salomans, Skilled labourer & truck driver
Lucas has recently returned to work for Hunter Labour Hire after a 1.5-month hiatus. During his initial stint Lucas showed his adaptability by showcasing his skills by working on everything from driving HR trucks to working as a skilled labourer for 3 months in Camperdown. When Lucas messaged saying he was returning to Sydney he was offered his job back straight away due to his past performance.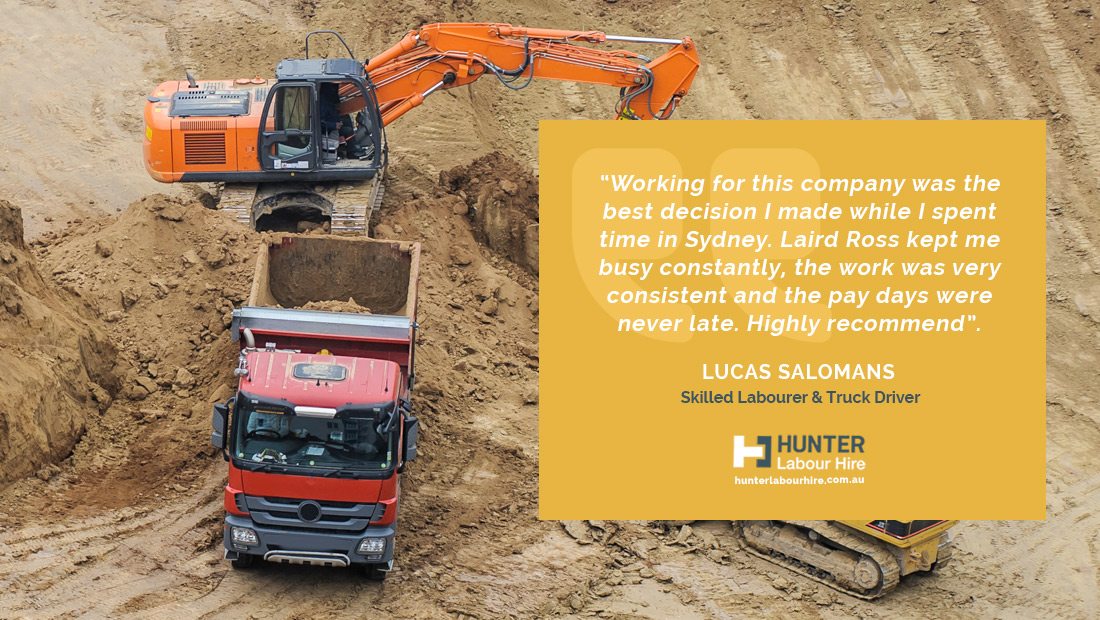 "Working for Hunter has been a great experience for me. I've worked for other agencies before but none of them compares with the professionalism and expertise of these guys."
– Fernando Tortorelli, Skilled Labourer
"I moved to Sydney from the UK, and quickly found myself looking for a job! For the first few weeks I struggled, until I came across Hunter Labour Hire, after a quick phone call with Joe (who was extremely helpful) I had an interview the next day, and the day after that I had a job! It couldn't have been easier! They even sorted me out with a car! I would highly recommend this agency to anyone and everyone looking for work in construction! The work is consistent and the clients I have been working have been good too!"
– Harry Rowlands, Plumber
Harry started working with us in June 2017 and struck up an instant friendship with our consultant Joe, Harry currently resides on Joe's sofa. During his time Harry has been out working as a plumber and demolition labourer, Harry always seems to be a site foreman's favorite this must have something to do with his can do upbeat attitude.
"Always treated me with upfront honesty and for me that goes a long way in this game. Great guys, great team. I consistently recommended them to mates looking for their next opportunity as they always have the contacts and work available. That to me speaks volumes as to their work ethic and reputation with clients and job seekers. Keep it up team."
– Jamie Ferguson, Leading Hand Carpenter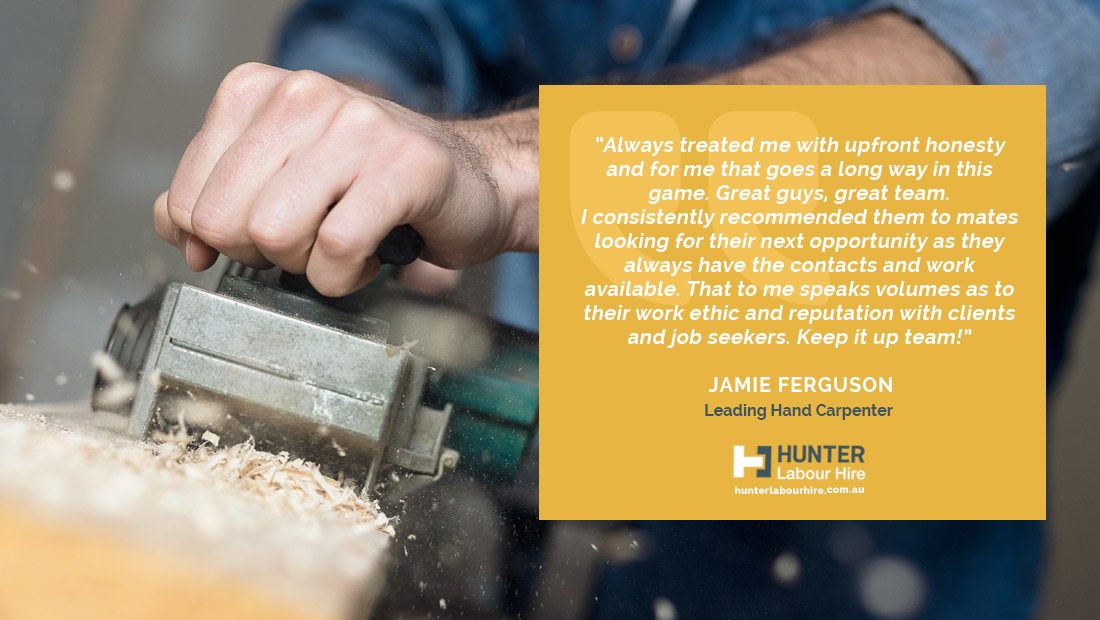 A Happy Worker Is A Good Worker
At Hunter Labour Hire we strive to keep the best workers out working 5-6 days a week and we work under the belief that a happy worker is a good worker. We make sure all our guys are checked up on regularly ensuring the quality of our labouers and tradesmen. In return for their hard work we make sure they are looked after with employee of the month awards and photo competitions. We also recognize their hard work, reliability and good attitude on site and offer regular pay reviews and promotions to higher skilled jobs.
Happy & Hard Working Labourer Hire
So, if you need a happy hard working labourer or tradesmen then get in contact today! To find out our rates call the office on +61 2 8985 2019, email info@hunterlabourhire.com.au or contact us online!