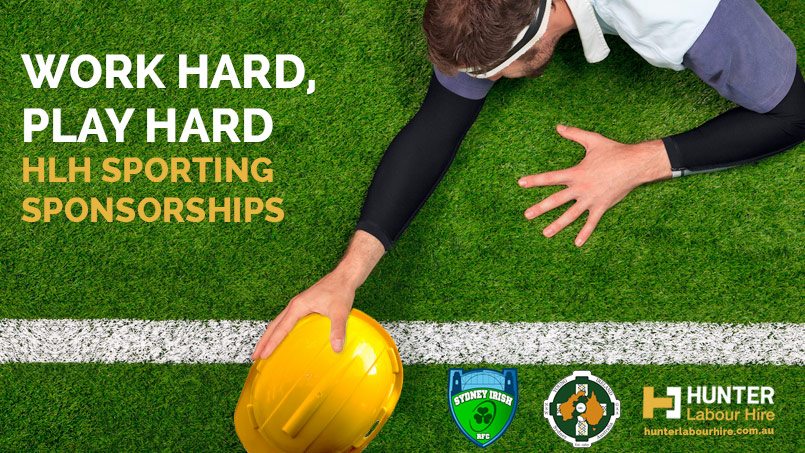 23 Mar

Work Hard, Play Hard – HLH Sporting Sponsorships
Work Hard, Play Hard
One of our favourite company mottos here at Hunter Labour Hire is 'work hard and play hard!'. While we supply some of the most hardworking labourers and tradespeople in Sydney we also understand the importance of having a good work life balance. In line with this concept we are sponsoring two sports clubs this season – if you are interested in getting involved with one of these great clubs check out their contact details below.
Sydney Irish RFC
Sydney Irish RFC were established in 2012 and have grown significantly since then. In 2017 we started sponsoring them and they fielded three teams, competing in Division 4 of the NSW Suburban Rugby League. The also have a number of mixed tag teams competing in regional Sydney Oztag competitions and this year have introduced a Women's Rugby team. Sydney Irish RFC welcome everyone and provide an instant support network for those with an interest in Rugby Union. Since beginning their journey in 2012, they have welcomed members from all across the world and look forward to doing the same in 2018.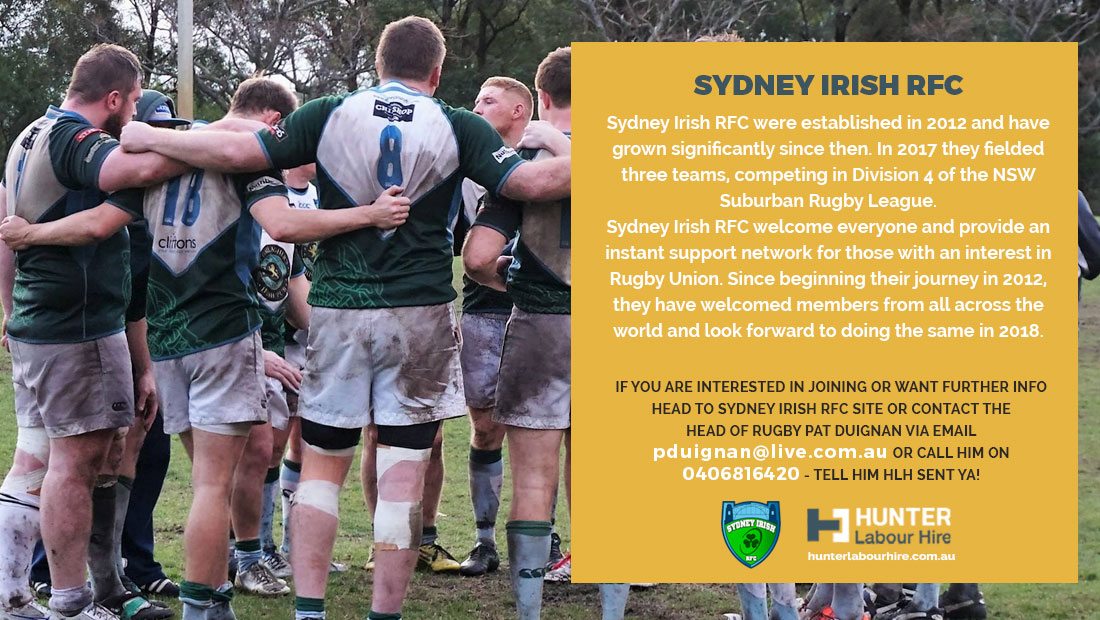 If you are interested in joining or want further info head to Sydney Irish RFC site or contact the head of rugby Pat Duignan via e-mail pduignan@live.com.au or call him on 0406816420 – tell him HLH sent ya!
Young Ireland GFC
Young Ireland GFC is one of the oldest and most successful Gaelic football clubs in Australia. They have a rich history of success in Men's Gaelic Football, while their Ladies Team has risen from humble beginnings to winning its first title in 2015 at the prestigious Melbourne 7s tournament. Young Ireland have been running for nearly 50 years, with almost 100 current members all based in the Sydney area, mainly consisting of young professionals who make up their 3 football teams. With a wide network of supporters both in Australia and Ireland they have approximately 25 new members per year and are always looking for more footballers.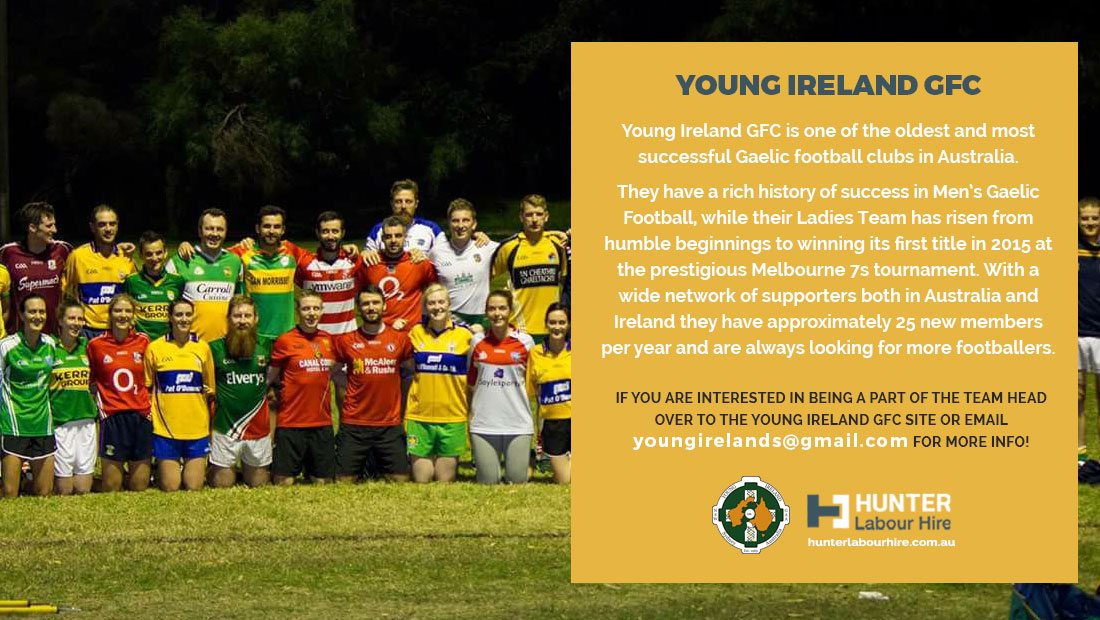 If you are interested in being a part of the team head over to the Young Ireland GFC site or email youngirelands@gmail.com for more info!
A Proud & Optimistic Sponsor
Hunter Labour Hire would like to take this opportunity to wish both of these clubs the best of luck for the season ahead. We're very proud to be able to sponsor them both and are optimistic about what the future will bring for these teams.
If you are already involved in one of these clubs and have experience working in the construction industry then we would love to hear from you. Make sure you contact us today on 02-89852019 or email your resume to jobs@hunterlabourhire.com.au to see what jobs we could have lined up for you!